North
Welcome to the North Regions section of the website.
Although the smallest region within the NODA Family we consider ourselves to be fairly vibrant and forward looking, As Regional Councillor, a position I have served in since March 2013, I am immensely proud to serve on Council representing this region.
Please check out our pages reguarly especially our committee page to see the Regional Representative that serves you within your district. Please do invite them to your productions so that they can build up an excellent working relationship with your society and thus serve you better.
We currently have the region split into eight roughly geographic regions for which each district is served by a Regional Representative:
In addition we have other posts such as treasurer, secretary, regional editor (for your news articles), youth adviser (for any issues or help regarding youth) - details are available of each of these on our committee page
If you have any difficulty in navigating the site, finding contact details for your reps or indeed any query related to your society or yourself as an Independent Member then please do contact me at the email shown under photo - alternatively you may contact me via my landline 0191 586 6350 or mobile 07753 210843
Gordon Richardson
Regional Councillor - North
Regional Councillor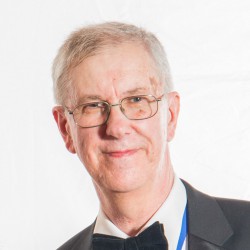 Gordon Richardson
gordon.richardson@noda.org.uk