South East
Regional Councillor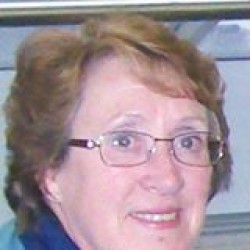 Kay Rowan
kay.rowan@noda.org.uk
Welcome to the South East Region's section of the website.
The Region covers a very wide area including Kent, Sussex, Surrey, Hampshire and the Isle of Wight.
I have been privileged to serve as the South East Councillor since September 2014; prior to that I was Regional Representative for District 14. Serving on Council is both fascinating and challenging but extremely worthwhile and my role in visiting societies is especially pleasurable. Individual members are particularly welcome and enjoy individual benefits including their own copies of the Regional Newsletters and the magazine NODA Today .
Please check out our web pages regularly, especially the committee page to see the Regional Representative that serves you within your district. Do invite them to your productions so that they can build up a positive relationship with your society and thus serve you better.
We currently have the region split into 15 roughly geographic regions for which each district is served by a Regional Representative:
Dist 1 – Mid-Sussex
Dist 2 – East Sussex
Dist 3 – The Weald & South East Sussex
Dist 5 – Kent Three Towns
Dist 6 – East Kent
Dist 7 – North Kent
Dist 9 – West Sussex
Dist 10 – Portsmouth & East Hampshire
Dist 12 – North West Surrey
Dist 13 – New Forest
Dist 14 – North Hampshire
Dist 16 – Isle of Wight
Dist 17 – Southampton & Mid-Hampshire
Dist 18 – East Hampshire & North West Surrey
Dist 19 – Mid-Surrey
For full details of the regional representatives, click on the Committee tab above - or click here.
If you have any difficulty in navigating the site, finding contact details for your reps or indeed any query related to your society or yourself as an Independent Member then please do contact me at the email shown under photo - alternatively you may contact me via my landline 01420 83076 or mobile 07715 629935
Kay Rowan
Regional Councillor – South East