London
Welcome to the London Region's section of the website.
Please check out our pages regularly to keep yourself updated.
There are a couple of other ways to keep up to date with all things NODA London. Currently our comms team is going through a revamp. In the meantime:
Sign up to receive Curtain Up! - the NODA London newsletter by emailing jacquie.stedman@noda.org.uk . See the link to the right for past editions.
Follow the NODA London Twitter account (@NODA_London) where you can tweet about your forthcoming productions and 'like' our Facebook page (www.facebook.com/NODA.London). We provide a regular list of productions coming up in the next 4 weeks and beyond - make sure you're on the list!
If you'd like to get some news up on the NODA website, email jacquie.stedman@noda.org.uk with the information and we will aim to get it on the website, if appropriate, as soon as practically possible.
If you would like to contribute to Curtain Up! (either with your show listing or with an article) then please see the below schedule. You can send details of your shows to us as far in advance as you wish and we can get them in the next newsletter and in our regular Facebook "What's On" updates. Please email jacquie.stedman@noda.org.uk
For the Curtain Up! schedule, please click on the tab on the right hand menu.
Please send show details and copy for articles to jacquie.stedman@noda.org.uk
We currently have fourteen districts in the London Region each of which is served by a dedicated Regional Representative (who you can see details of on the Committee page):
District 1 City and Central London
District 2 Part of West London
District 3 West London
District 4 Part of South-East London and part of Kent
District 5 South London and part of Surrey
District 6 North-East London and part of Essex
District 7 Part of North London and SW Herts
District 8 Part of West London
District 9 North-West London
District 10 Part of North London and part of SW Herts
District 11 Buckinghamshire
District 11a Part of Buckinghamshire and part of NW London
District 12 Oxfordshire
District 13 West Berkshire
District 14 East Berkshire
If you have any difficulty in navigating the site, finding contact details for your reps or indeed any query related to your society or yourself as an Individual Member then please do contact me at the email shown under my photo above.
Pam Armstrong
Regional Councillor - London
Regional Councillor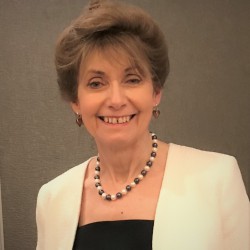 Pam Armstrong
pam.armstrong@noda.org.uk