West Midlands
Welcome to the West Midlands page on the National NODA Web Site
Our region which includes 183 societies and groups and 65 individual members stretches from the Moorlands & Potteries Staffordshire, and the Welsh Marches of Shropshire. Through the Black Country to the centre of Birmingham the UK's second city then across Warwickshire to Hereford and Worcestershire wonderful Malvern hills and Warwickshire the birthplace of that playwright we lovingly call 'The Bard".
It is a region rich in culture and diversity with a strong and vibrant Amateur Theatre output and interest. You can see performances in some of the best theatres in the West Midlands and also enjoy the wealth of talent in smaller venues, well equipped community centres, schools and village halls.
As Regional Councillor I feel privileged to lead a dedicated regional team covering a geographical split across 11 districts each with a Regional Representative.
· District. 1 - Herefordshire (Louise Hickey MBE louise.hickey@noda.org.uk)
· District 2 - Shropshire
· District 3 – Staffordshire and The Moorlands
· District 4 – Coventry and North Warwickshire
· District 5 – Worcestershire and Avon
· District 6 – Birmingham South and Solihull
· District 7 – Wolverhampton and South Staffordshire
· District 8 – Dudley and Black Country
· District 9 – Birmingham Central
· District 10 – Worcestershire West
· District 11 – Cannock Chase and Walsall
Over the coming months there will be an exciting opportunity for you to showcase/profile your societies and groups across the region.
Please check out our pages regularly especially our committee page to see the Regional Representative that serves you within your District. Please do invite them to your productions so that they can build up an excellent working relationship with your society and thus serve you better.
If you have any difficulty in navigating the site, finding contact details for your representative or indeed any query related to your society or yourself as an Independent Member then please do contact me at the email shown under photo - alternatively you may contact me via my landline 01527 543808 or mobile 07810 865865
Ian G. Cox (ian.cox@noda.org.uk)
Regional Councillor – West Midlands
Regional Councillor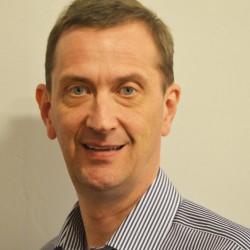 Andy Brown
andy.brown@noda.org.uk