North East
Welcome to the North East region's section of the website. The North East, which is the largest of the regions, covers Yorkshire and parts of North Lincolnshire and Humberside. From Sheffield and Rotherham in the south to Settle and Ripon in the north. From Mytholmroyd and Keighley in the west to Whitby and Scarborough in the east.
Our aim is to inform, provide help, advice and guidance to enable community theatre groups to flourish in a safe environment. It is also hope that this may be a focal point for individuals and societies that wish to announce their shows, provide updates, get advice, request help.
Please check out our pages regularly, especially our committee page to see the Regional Representative that serves you within your district.
The views expressed on this page are not necessarily the views of NODA or NODA representatives.
We currently have the region split into fifteen roughly geographic regions:
Dist 1 - York, Wetherby, Harrogate, Tadcaster & Ripon
Dist 2 - East Yorkshire, Scarborough, Whitby, Malton & Pickering (Drama)
Dist 3 - East Yorkshire, Scarborough, Whitby, Malton & Pickering
Dist 4 - North East Lincs, Grimsby, Scunthorpe, Goole & Doncaster
Dist 5 - Rotherham and Barnsley
Dist 6 - Sheffield
Dist 7 - Dewsbury, Pontefract and Wakefield
Dist 8 - Huddersfield
Dist 9 - Leeds
Dist 10 - Halifax, Brighouse
Dist 11 - Airedale, Wharfedale
Dist 12 - Bradford
Dist 13 - South Yorkshire (Drama)
Dist 14 - South Yorkshire (Drama)
Dist 15 - North & West Yorkshire (Drama)
If you have any difficulty in navigating the site, finding contact details for your reps or indeed any query related to your society or yourself as an Individual Member, then please do contact me using the email address below my photo.
Regional Councillor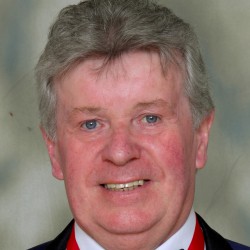 Leslie Smith
leslie.smith@noda.org.uk