NODA North West Conference 2018 - Company Exhibitors
8th March 2018
The NODA North West Committee are pleased to welcome the following Company Exhibitor stands: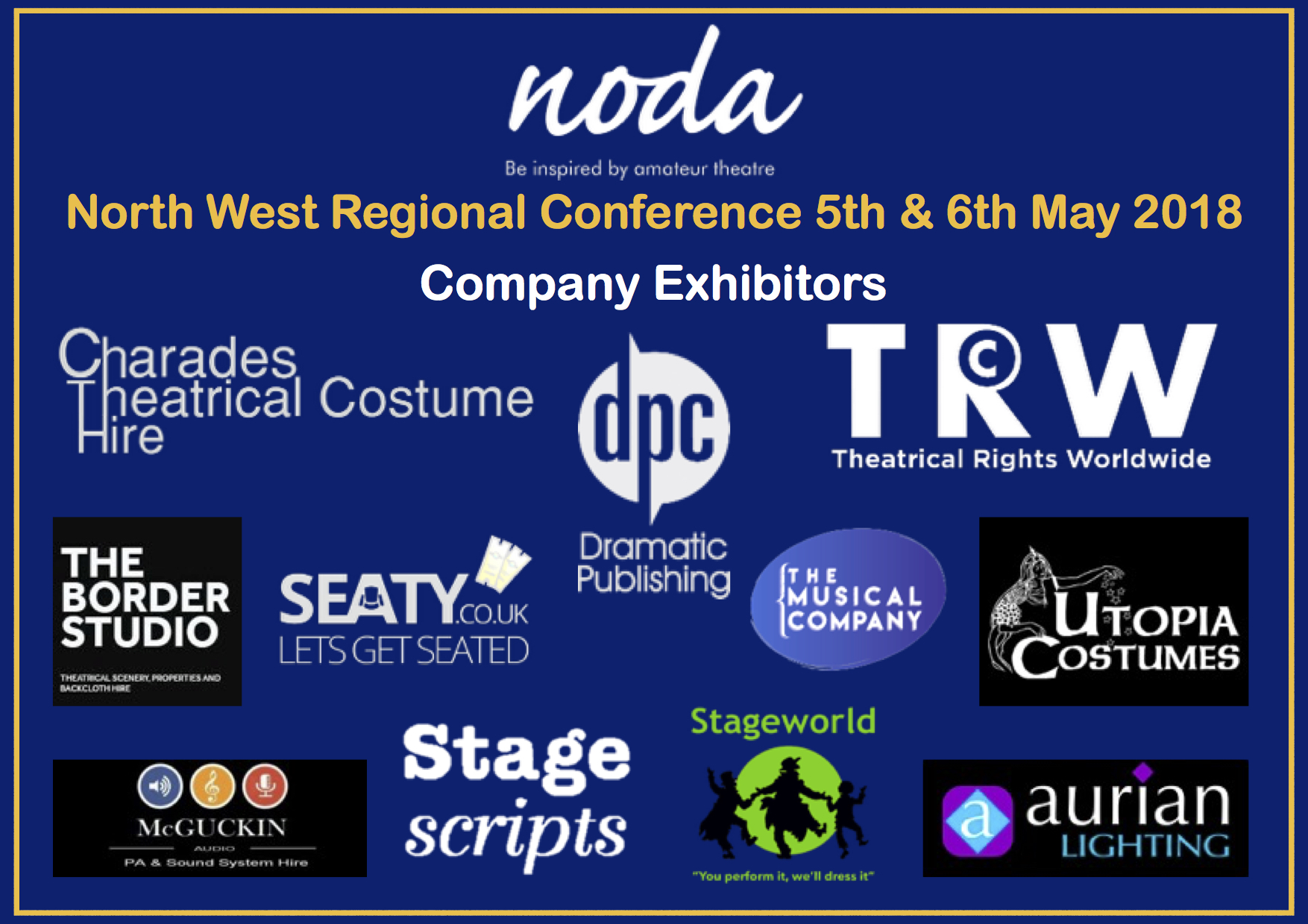 NODA
NODA Head Office - www.noda.org.uk
​NODA North West - www.noda.org.uk/regions/north-west
Online Box Office
Seaty - www.seaty.co.uk
Licensing Agents
Dramatic Publishing Company - www.dramaticpublishing.com
Stagescripts Ltd - www.stagescripts.com
Theatrical Rights Worldwide (TRW) - www.theatricalrights.co.uk
The Musical Company (Formally - The Really Useful Group) - www.themusicalcompany.com
Costumiers
Charades Theatrical Costume Hire Ltd - www.charades-theatrical.com
Stageworld Theatrical Costumier - www.stageworld-costumes.co.uk
Utopia Costumes - www.utopiacostumes.com
Technical Provision
Aurian Lighting - enquiries@aurianlighting.co.uk
McGuckin Audio - www.sjmcguckinltd.co.uk
Scenery, Backcloths & Props
The Border Studio - www.borderstudio.com
Most stands will be staffed by representatives from each company during the weekend. Please be sure to visit and chat to them all, while there collect a stamp. Collecting 3 stamps from different companies will enable you to enter a free prize draw.