Peter Pan
| | |
| --- | --- |
| Date | 18th January 2019 |
| Society | Compton Little Theatre |
| Venue | Compton Village Hall |
| Type of Production | Pantomime |
| Director | Rhona Wilkie and Adam Lees |
Report
Author: Pauline Surrey
There were plentiful opportunities here for the young people of Compton Little Theatre to shine in this very jolly and so well-appreciated village night out! Compton Village Hall, with some raised seating at the rear, and a busy bar, provides a cosy and charming venue.
CLT are very lucky to have a wonderful set artist in Pat Williams. We had a beautiful village scene, a serene forest one, Peter Pan's secret den, a pirate ship, and so on. There were frequent set changes, which of course are great for the little people in the audience, and for the rest of us too, as it adds to the excitement of 'what comes next?'
Lighting was used to good effect, including a great green spot rushing around the hall trying to follow Peter Pan as he chased his shadow.
Peter Pan and Tinkerbell lit up the stage in their excellent costumes. I was intrigued by Tinkerbell's spiky hat. Hook was resplendent in long Charles II wig, red long coat, boots, hat, the works. Nursey's outrageously colourful skirts got ever shorter. The mermaid glided smoothly around the hall in her shiny tail. The lost boys looked suitably scruffy – and even had their legs made up (with scuffs and bruises).
There was a good balance between music and voices, one could hear the singing and enjoy the lyrics with ease. Songs like 'We are family' and 'I will survive' were well-chosen to match what was going on. Poor Peter Pan's frequent renditions of 'All by Myself' were very funny. We had some very well-choreographed dance numbers.
Various new themes emerged in this version of the well-loved story. Peter Pan was a fairly selfish person, and consequently kept losing friends, or discarding them rather carelessly. He was also brusque and rude, for example to the Mermaid, who needed to help him escape from the rock he was marooned on. Captain Hook turned out to have been a childhood friend of Peter's, and not nearly such a bad fellow as we have all grown to believe over all these years. All very amusingly portrayed, and a refreshing change.
Emily Lewis as Peter Pan, and Roni Sage as Tinkerbell played their roles very well. Sam Emmett was a great and dozy Smee, Sean Lyttle was a saucy, I'd like to say sexy, but never mind, Nursey, who got her man in the end. Wendy and her two brothers (Caitlin Ruddy, Dylan Naylor and Luke Bevan) were a believable little family, the teenage brother (Dylan) always totally irritated by his smaller one, a good portrayal of teenage superiority and ennui there.
There was much flying, of courses, all done by mirrors, no not really, all done by video projection onto screens at the side of the stage – impressive and funny. We had good use of the whole hall, characters entering from the back, dance moves being demonstrated, sweets thrown.
But of course, as one would hope and expect in Peter Pan, the most characterful performance was Captain Hook, played to perfection by Fred Pollard. He commanded the stage the minute he appeared, full of menace, with his evil glare, and wonderful black locks! Of course, by the end he turned out to be badly misjudged, and quite loveable.
We have Adam Lees, who adapted the script, to thank for this transformation. The direction team of Rhona Wilkie and Adam provided a brilliant ensemble piece – a great evening's entertainment for young and old alike. Is there anyone in Compton who hasn't yet enjoyed a Compton Panto? Not many, I should think!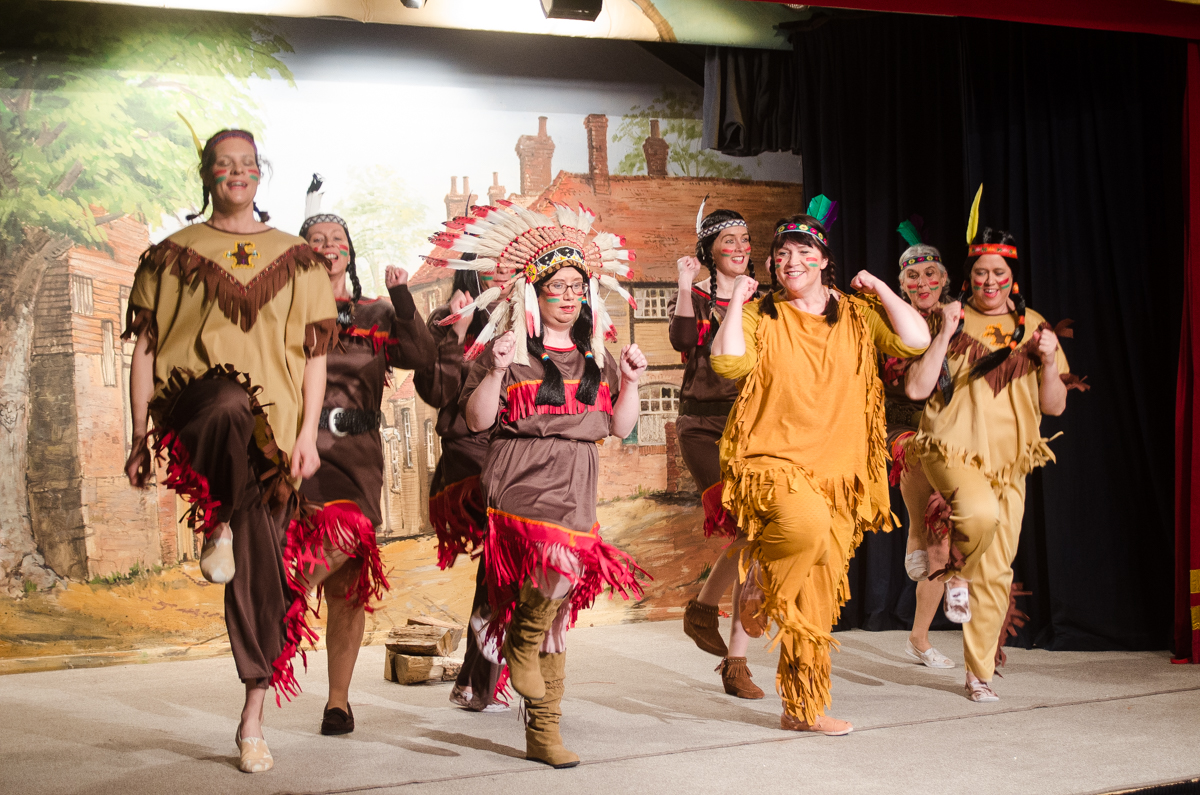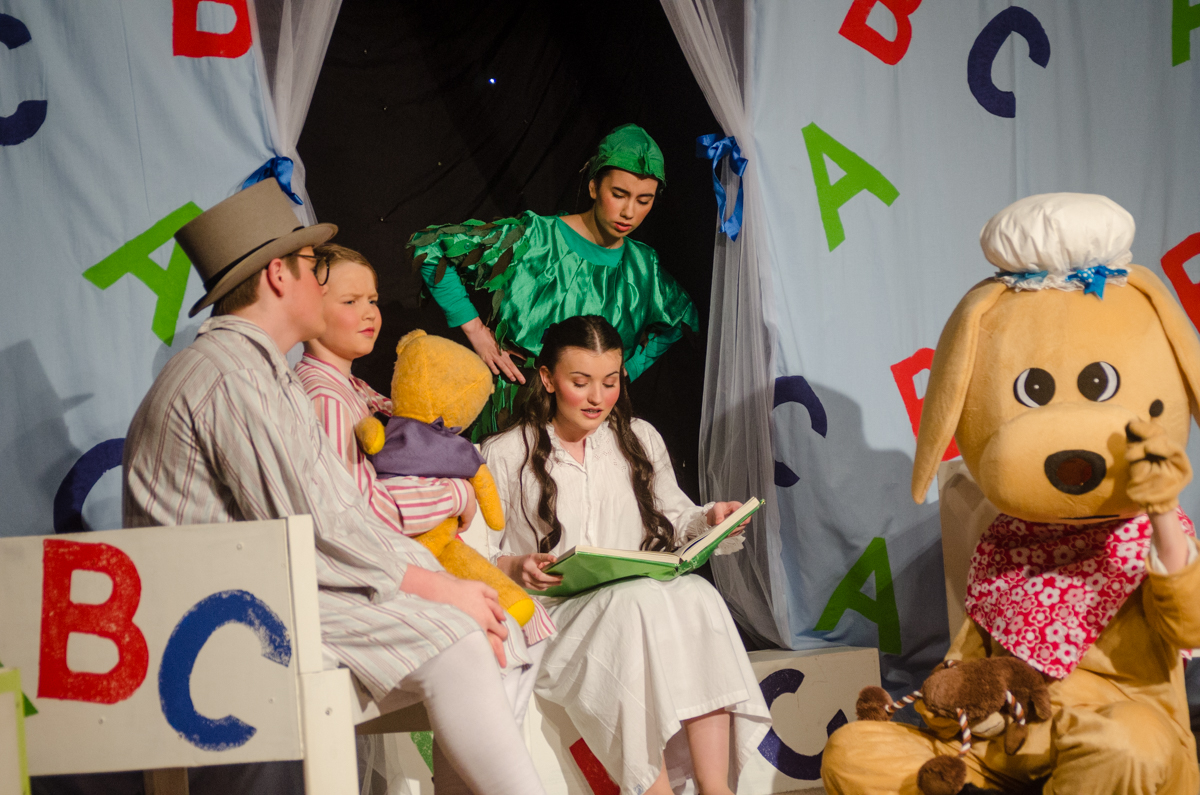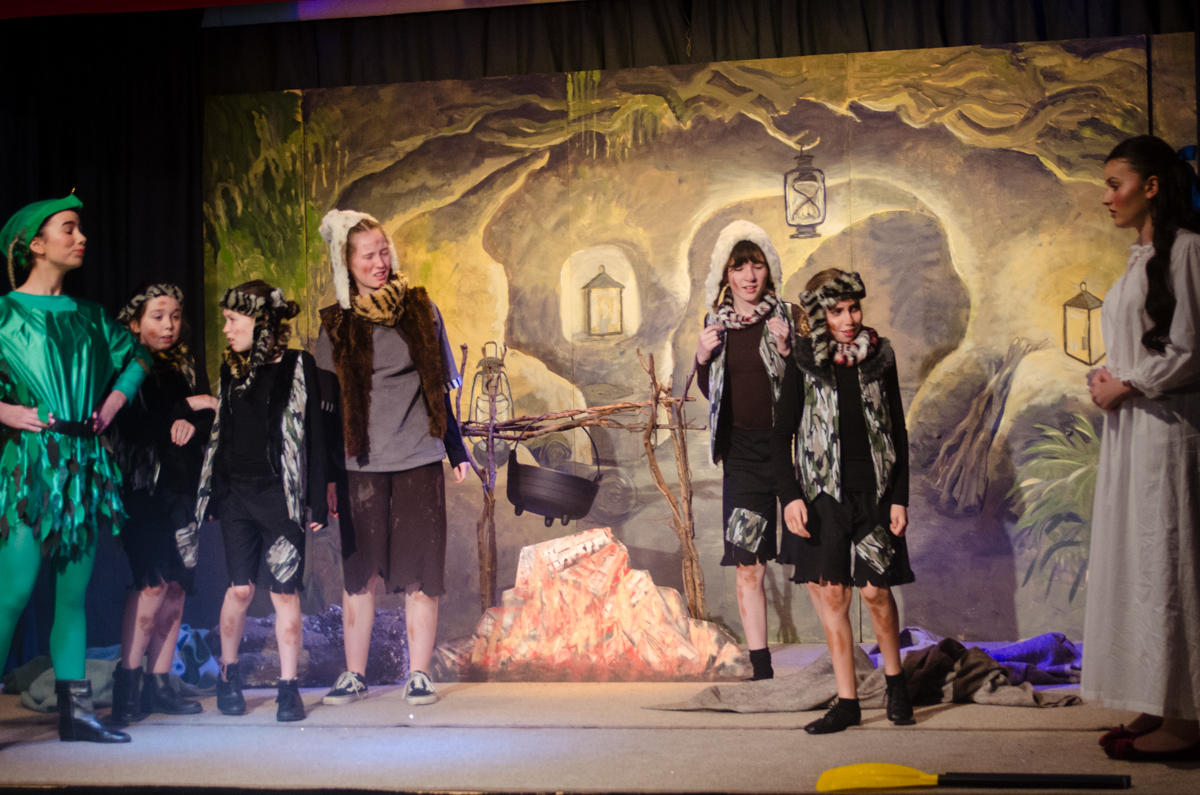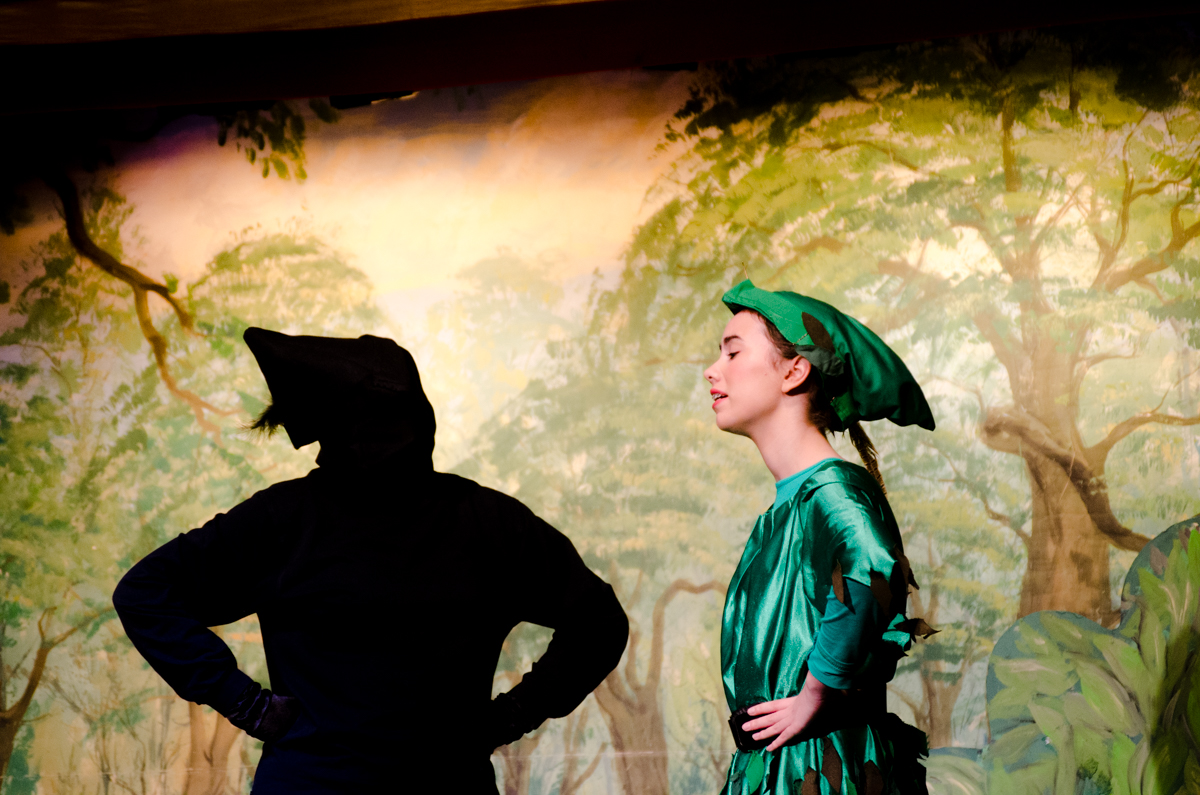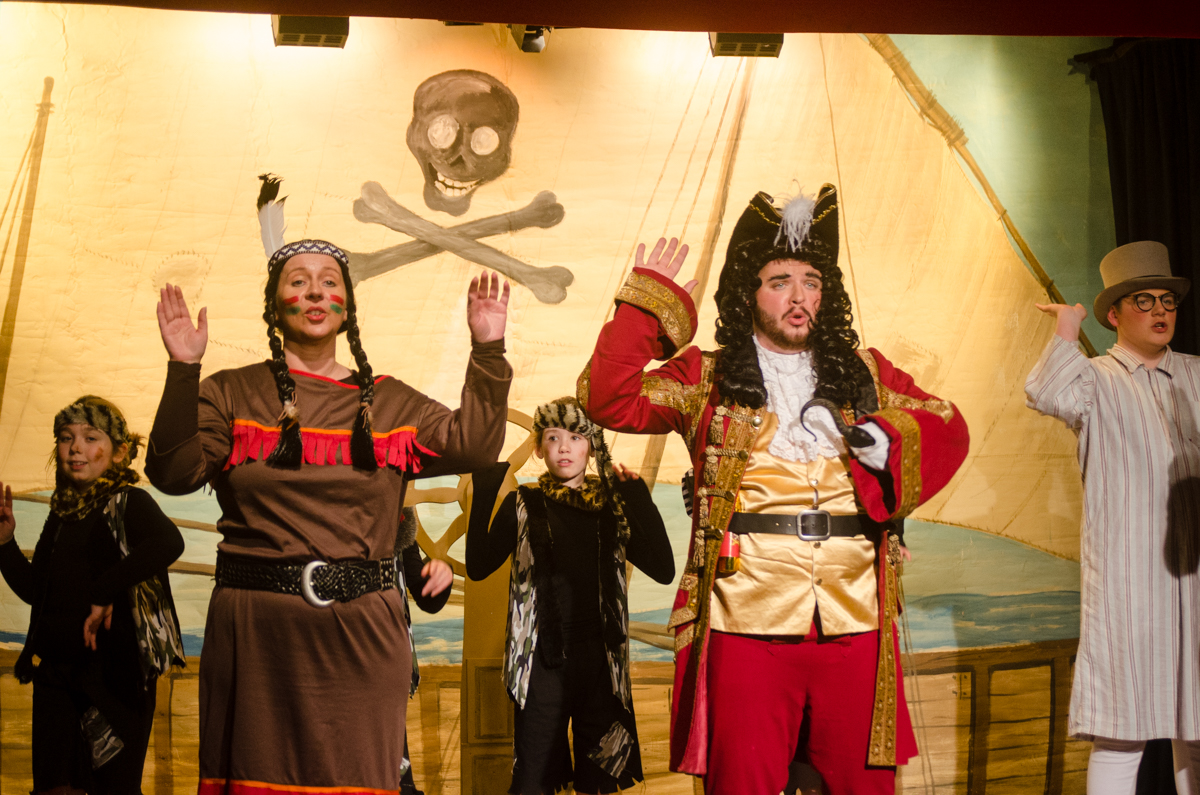 Photographs by Jim Ayshford