Evita
| | |
| --- | --- |
| Date | 23rd March 2019 |
| Society | CODY Musical Theatre Company |
| Venue | Prince's Hall, Aldershot |
| Type of Production | Musical |
| Director | Gary Oxenham |
| Musical Director | Graham Hix |
| Choreographer | April Timpson |
Report
Author: Jane Turner
Another hugely ambitious production which Cody Musical Theatre Company pulled off seemingly effortlessly. But of course the amount of effort that would have gone into the show is unimaginable. The sheer size of the cast, close on 40, would pose logistical problems alone, many of them doubling up on roles, necessitating quick costume changes.
From the opening scene in the cinema, the audience were involved with the pathos and depth of emotion. The whole stage was well used and the crowd scenes given a different take. I did feel that sometimes the orchestra overshadowed the soloists and it was occasionally difficult to hear the words, but in general the sound created by the cast was excellent.
Philip Mumford was superb as the narrator, Che, holding the story together and in fact I didn't miss a single one of his words. The two main characters of Eva (Danni Stembridge) and Juan (Martin Sampson) were perfectly cast, each of them absorbed in their role and engaging the audience throughout in their story. Graham Kirby-Smith as Augustin Magaldi, a tango singer and Eva's first love affair, played an important and convincing part in the early stages. Every song, solos and ensembles, was delivered with enthusiasm and conviction and the routines that went with them were outstanding.
The innovative single set was a very clever design, serving for the outdoor scenes and the interiors, and the upper level used to great effect as the balcony. Simple but atmospheric. Props were moved on and off seamlessly, sometimes without even being noticed, carried either by the cast or the stage crew.
Costumes and hair were spot-on for the place and time. The working class women had that simple air of elegance even in their day dresses, which is typical of the Spanish in general. Evita's costumes were stunning, showing off Danni Stembridge's figure to perfection, and her blonde wig was a masterpiece.
The orchestrated dance scenes were superb, with every member of the cast moving around the stage beautifully, completely absorbed in their routines. The imaginative use of "musical chairs" during the song when Peron ousted his rivals was particularly clever.
The emotion in the closing stages was tangible and it seemed to me that Danni Stembridge was visibly moved when the cast took their bows at the conclusion.
Gary Oxenham put on a truly memorable production and his direction was faultless, backed up by a terrific team. No detail was overlooked and the enormous effort and hours of work certainly paid off. The orchestra under the direction of Graham Hix produced a superlative sound (I was particularly impressed by the three keyboard players), matched by the imaginative and expert choreography of April Timpson and the vast range of costumes, hats and hairstyles of the whole cast designed by Helen Dayson. Congratulations to the whole team of cast and crew on another unforgettable production.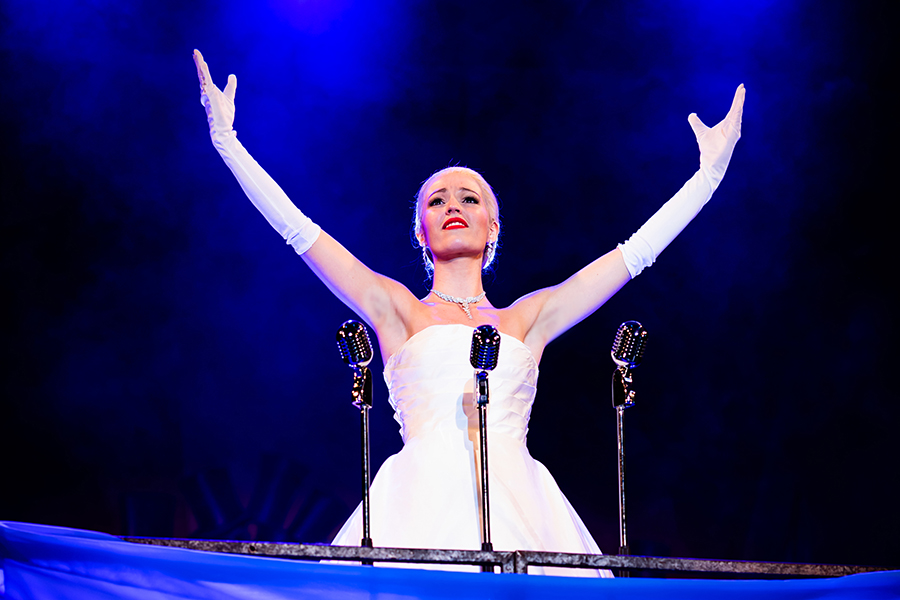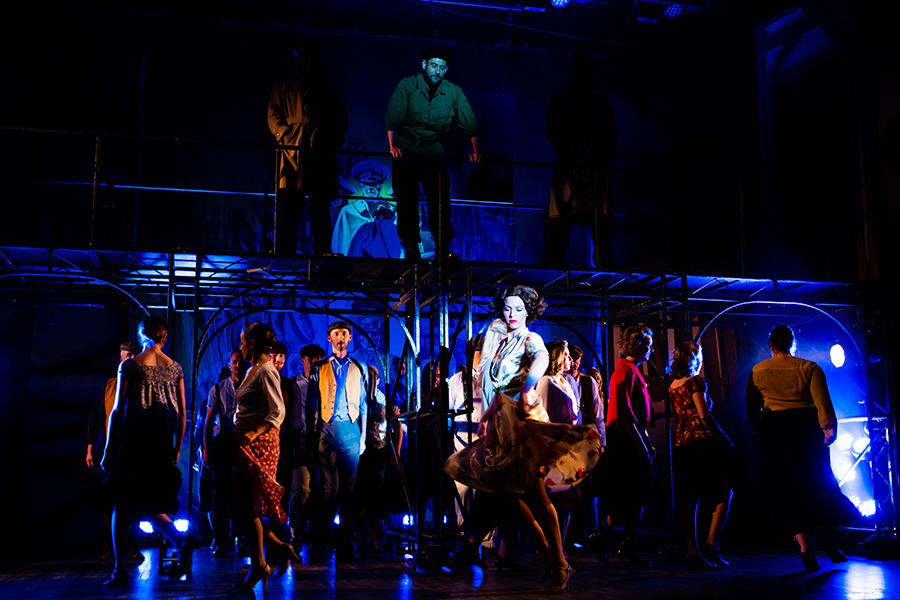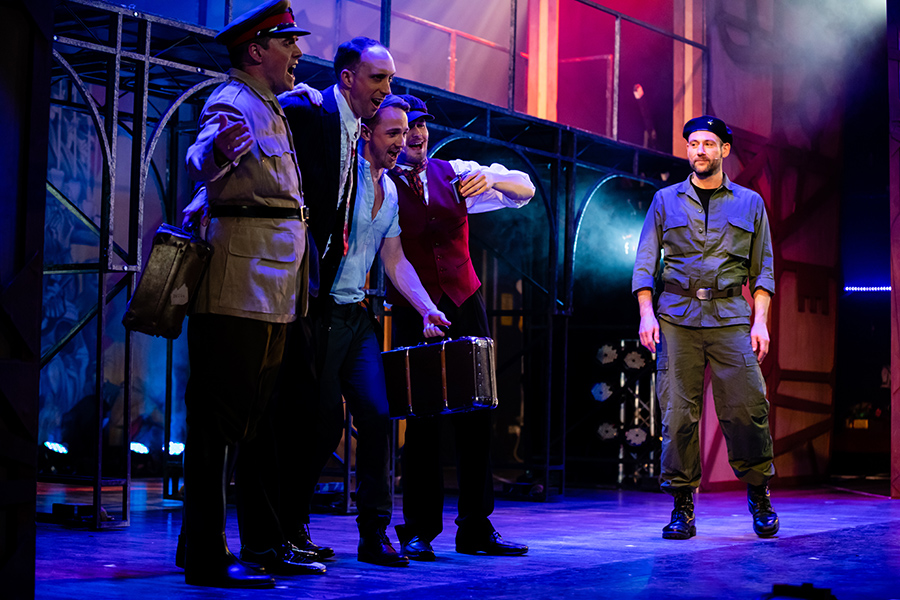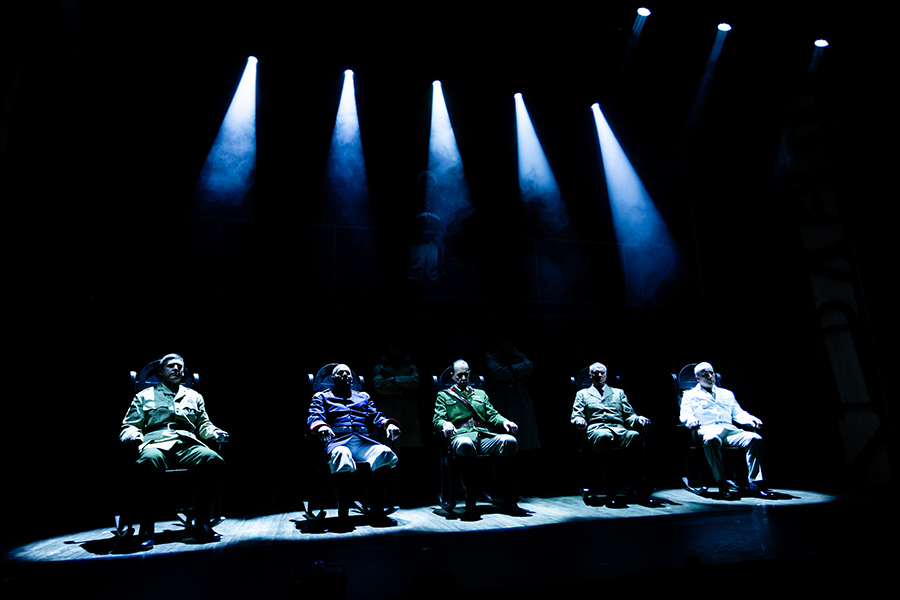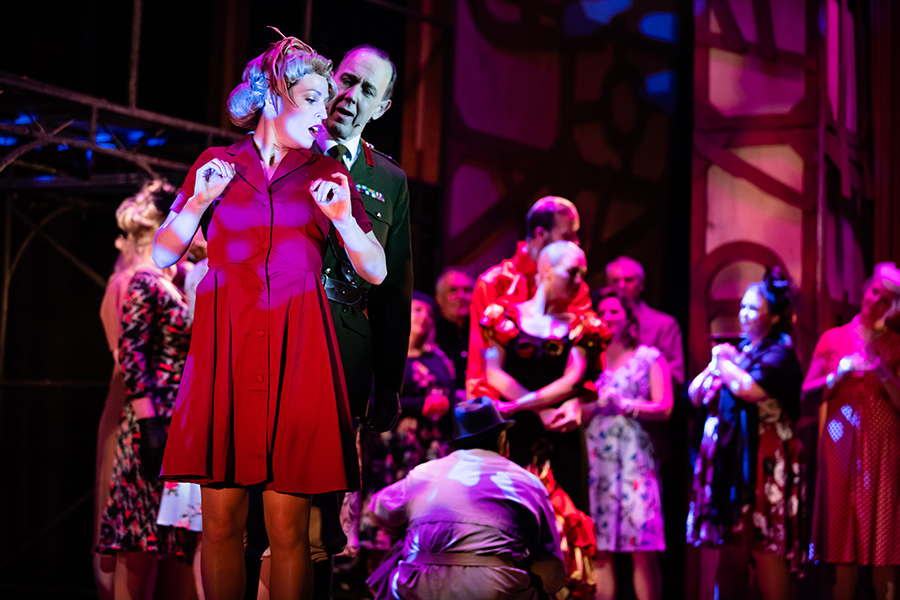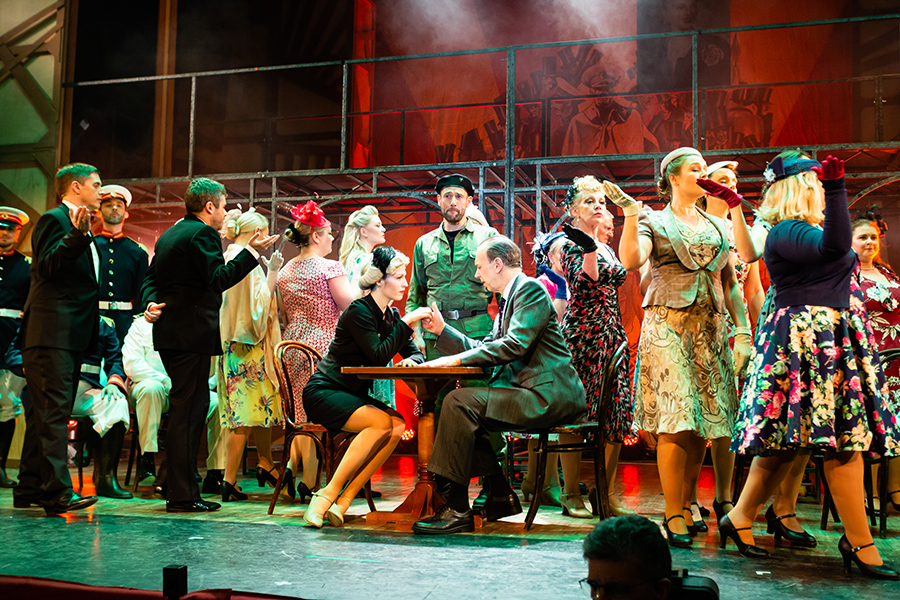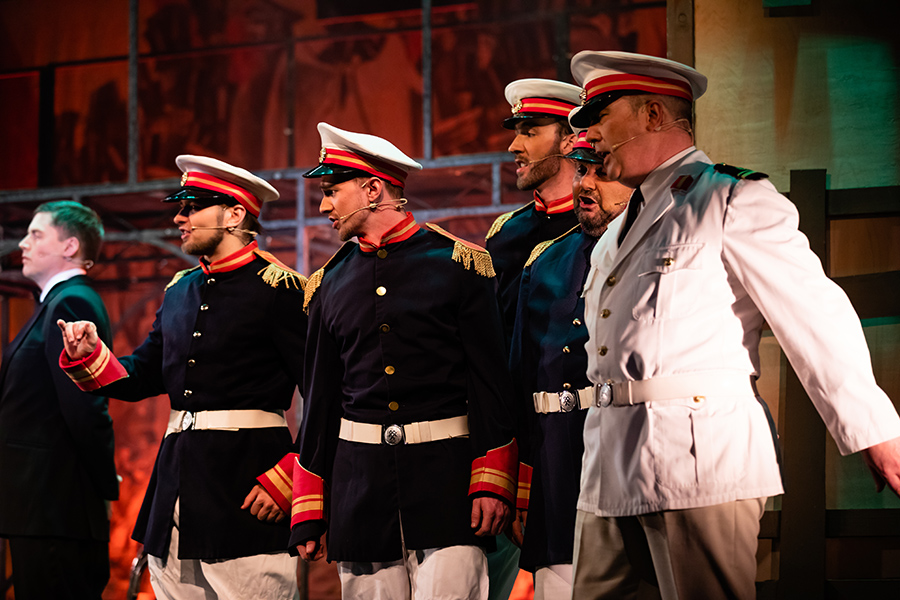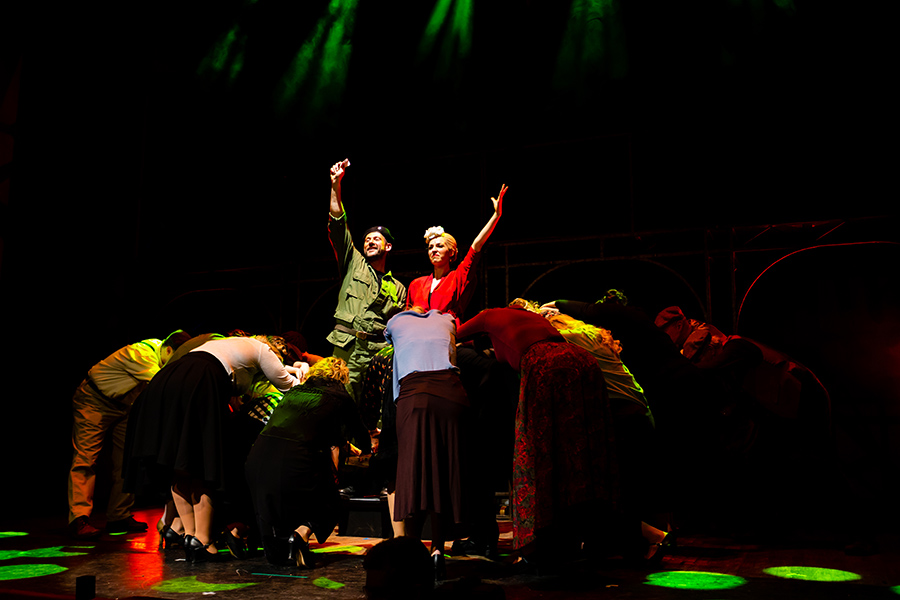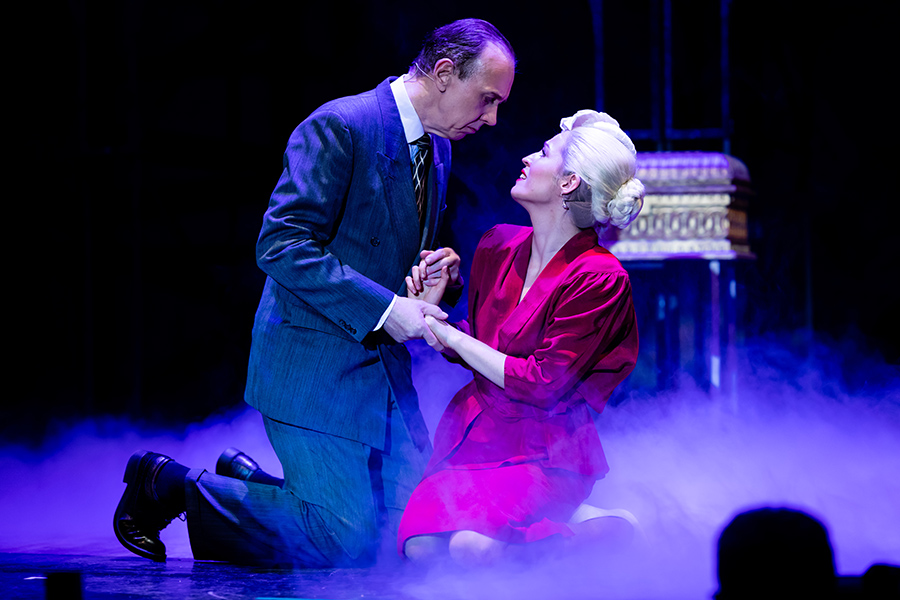 Photos by John Sherringham: www.frontofhousephotography.co.uk