NODA Today – our members' magazine
29th January 2018
Did you know that all NODA member societies and individual members receive a free copy of our magazine NODA Today? We produce NODA Today three times a year, and we're really excited to announce that this year we are bringing you even bigger and better editions!
We've set ourselves a real challenge for this year's three magazines. We've decided to increase the number of pages in the magazine so that we can include more news, interviews, and useful articles for you.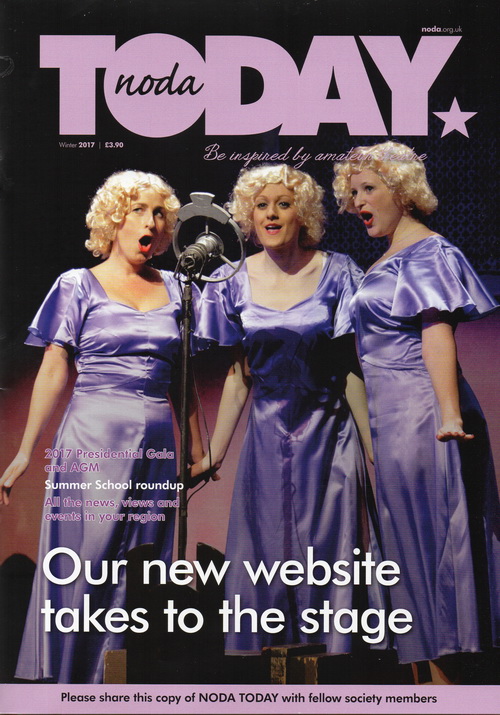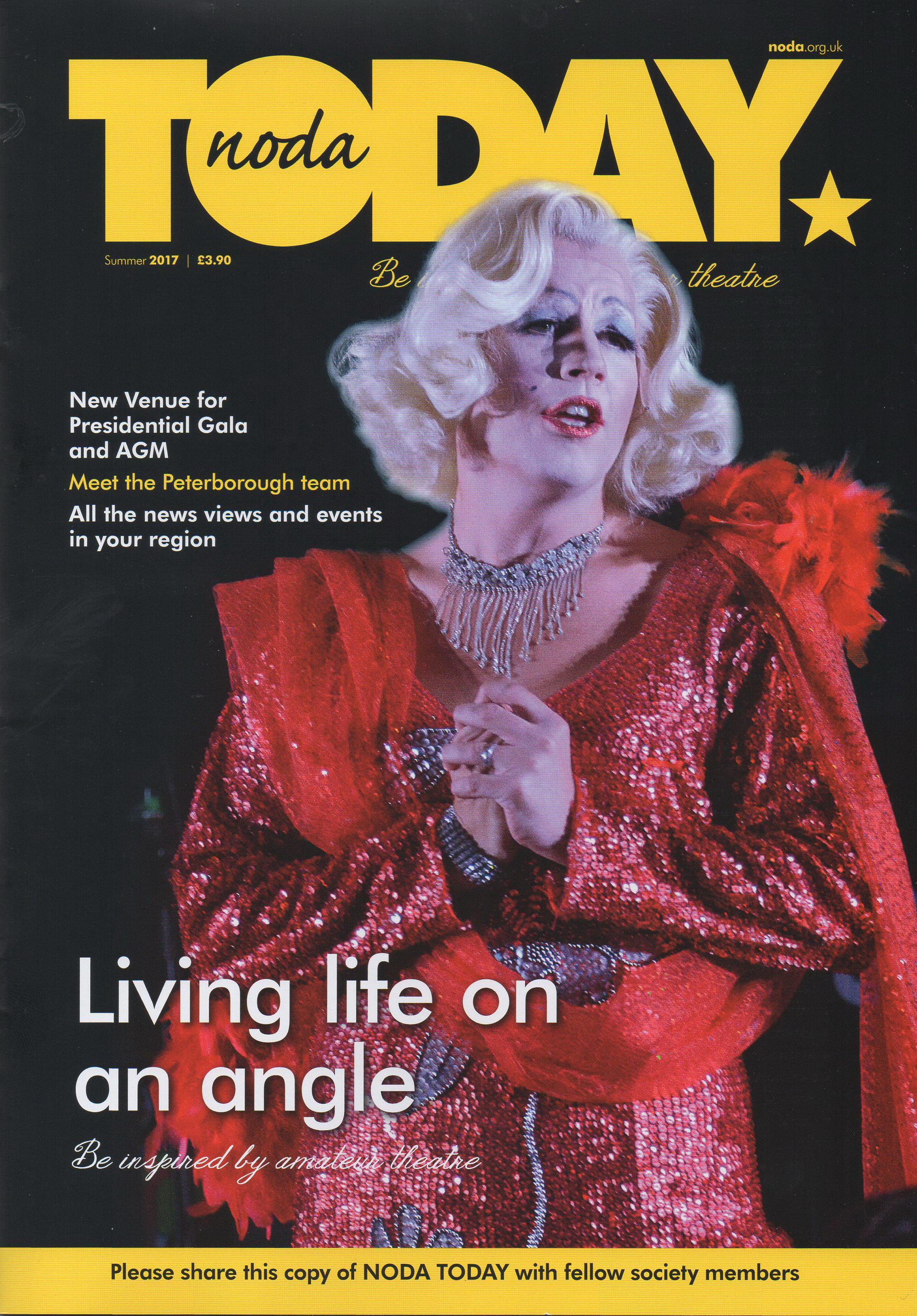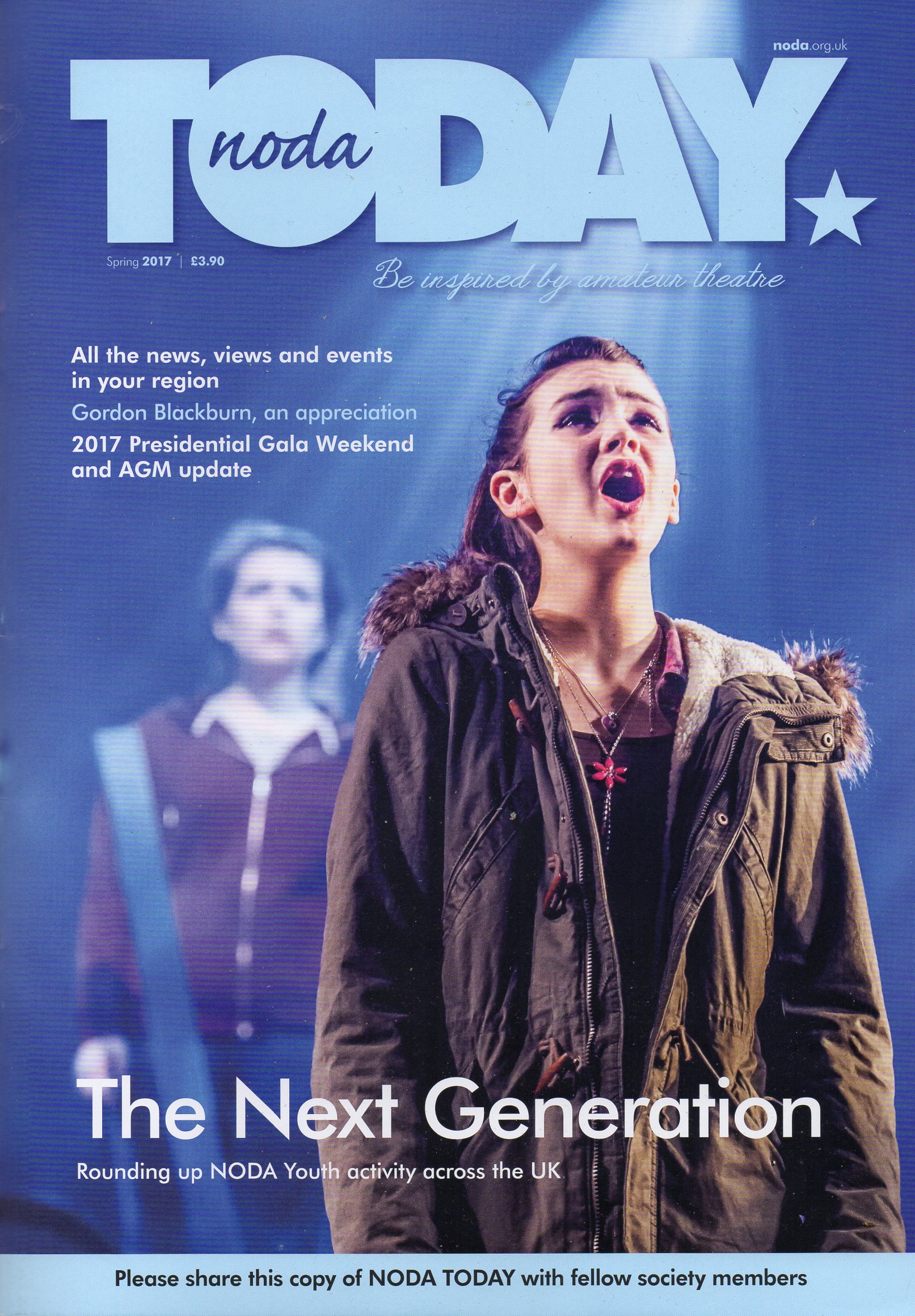 In our spring edition you'll see some of our new features, including an interview with one NODA society member about their favourite role, a spotlight on a backstage job, and an article where we ask an expert about their specialist subject.
Every magazine will also continue to feature two pages for each region to showcase their latest news, events, anniversaries and gossip.
And this is where we need your help! If your society has anything they'd like to shout about, including (but very much not limited to) special anniversaries, interesting connections, inspiring stories or wonderful memories, get in touch with your regional editor now! You can find a list of regional editors below.
We also have two pages in every edition for youth theatre news. If your society has a youth branch and you want to share a story, please email our editor editor@noda.org.uk.
The final thing we're introducing to our new bumper magazine is a letters page. We really want to know what you think of NODA and the magazine. If there's anything you want to tell us, any feedback you want to give or if you have any questions, do get in touch. You can email editor@noda.org.uk, or write to us at:
The editor, NODA Today
NODA
15 The Metro Centre
Peterborough
PE2 7UH
Regional editors:
East: Julia Rymer – julia.rymer@noda.org.uk
East Midlands: Alex Wood – alex.wood@noda.org.uk
London: Rosemary Roberts – rosemary.roberts@noda.org.uk
North: Mike Harbisher – mike.harbisher@noda.org.uk
North East: Tony Harris – tony.harris@noda.org.uk
North West: Anna Cryer – anna.mansell@noda.org.uk
Scotland: Alan C Jones – alan.jones@noda.org.uk
South East: Gregory Gower – gregory.gower@noda.org.uk
South West: Matthew Heaton – matthew.heaton@noda.org.uk
Wales and Northern Ireland: Dee McIlroy – dee.mcilroy@noda.org.uk
West Mids: Janine Graeme – janine.graeme@noda.org.uk
Have something you want to say? Get in touch today!