NODA Today
16th April 2018
All society and individual NODA members receive our magazine, NODA Today.
The magazine is published three times a year and is full of news and interviews from your local committees and the team at Head Office. We send one copy of the magazine to your society secretary, but we'd really like everyone in your society to see it, so we ask that it's taken to rehearsals and handed around in committee meetings. We know you've all got lots to think about, but we really hope that you look forward to seeing your society's copy of the magazine.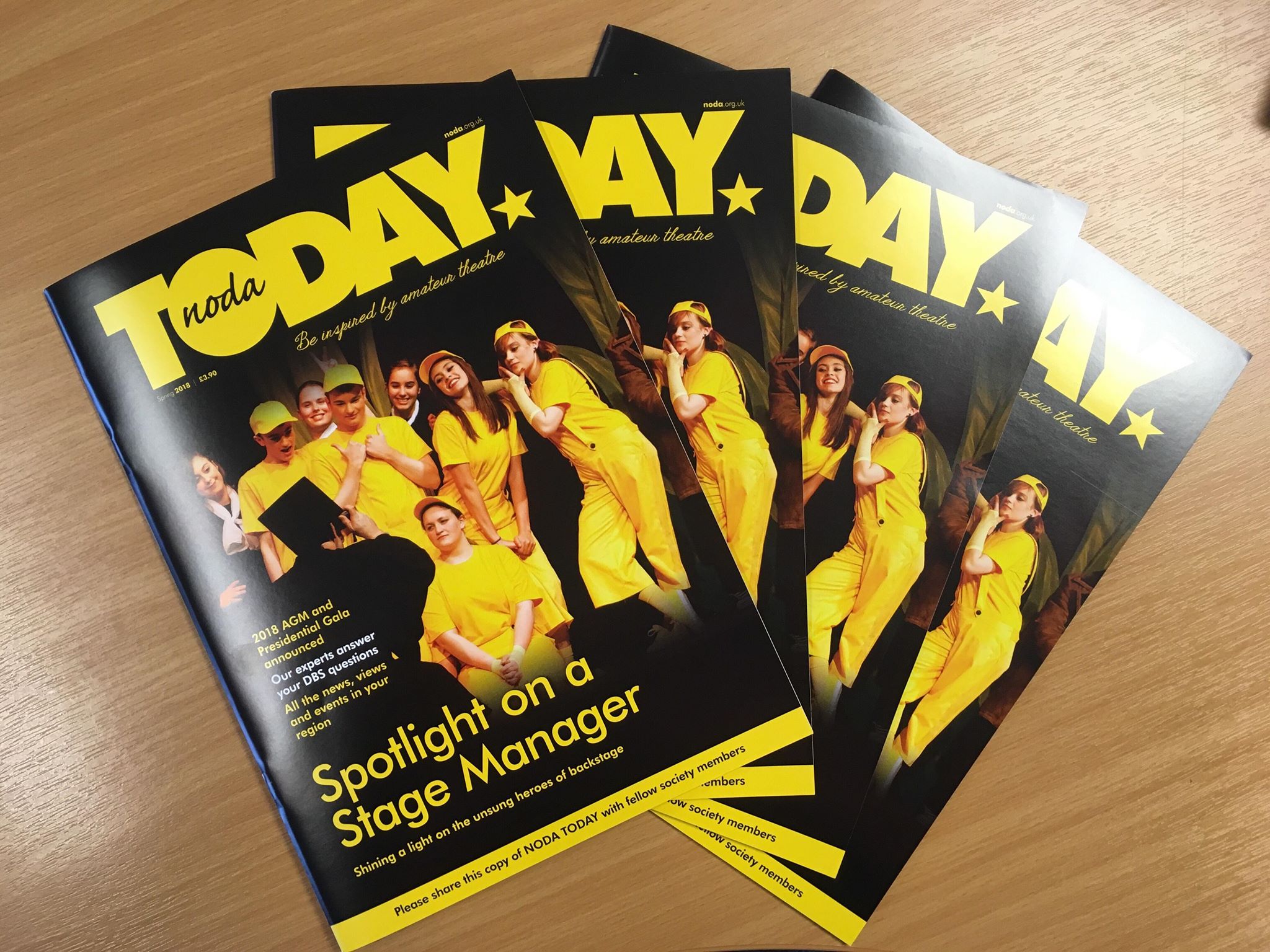 Our next edition, Spring 2018, should be with you within the next week. We've created some new articles which we're hoping will make regular reoccurrences. Centre Stage is our new interview which is all about you and your favourite role; we ask one actor in a NODA member society to share with us their story about the best role they've ever played. Our second new interview is called Spotlight On, and every edition will feature one or two members from a society who work behind the scenes, to shine a spotlight on their important contributions. We are also launching a new article called Ask An Expert, which will focus on a different area that you need help with in each edition.
On top of these exciting new articles we have introduced a brand new letters and news page, so you can quickly get up to date on all the latest from Head Office and let us know what you think of NODA and the magazine. We'd really like to hear your views and opinions and the new letters page is there for you!
In the Spring 2018 edition you can enjoy our three new features, plus we'll be announcing all the details of the 2018 Presidential Gala and AGM. You can also read about current President, Nick Lawrence's, year so far and find out about our NODA Theatre Summer School from some previous students.
We really hope you enjoy reading your members' magazine.