First experiences on the stage for new actors!
15th February 2019
Ponteland Repertory Society prides itself on welcoming new members but in the last years we have gained four new members who have never acted before and who have made brilliant debuts. They are both couples with children in our Preppies Youth Theatre. We asked them to comment on their experiences about their initiation into the world of amateur drama.
Jess and Giles are a married couple with three children and busy professional lives.
Jess says her experience of joining an amateur dramatic society was quite something as she had never really thought she could do it or that she would be the right person for it and having no experience of acting it of course was a daunting thought.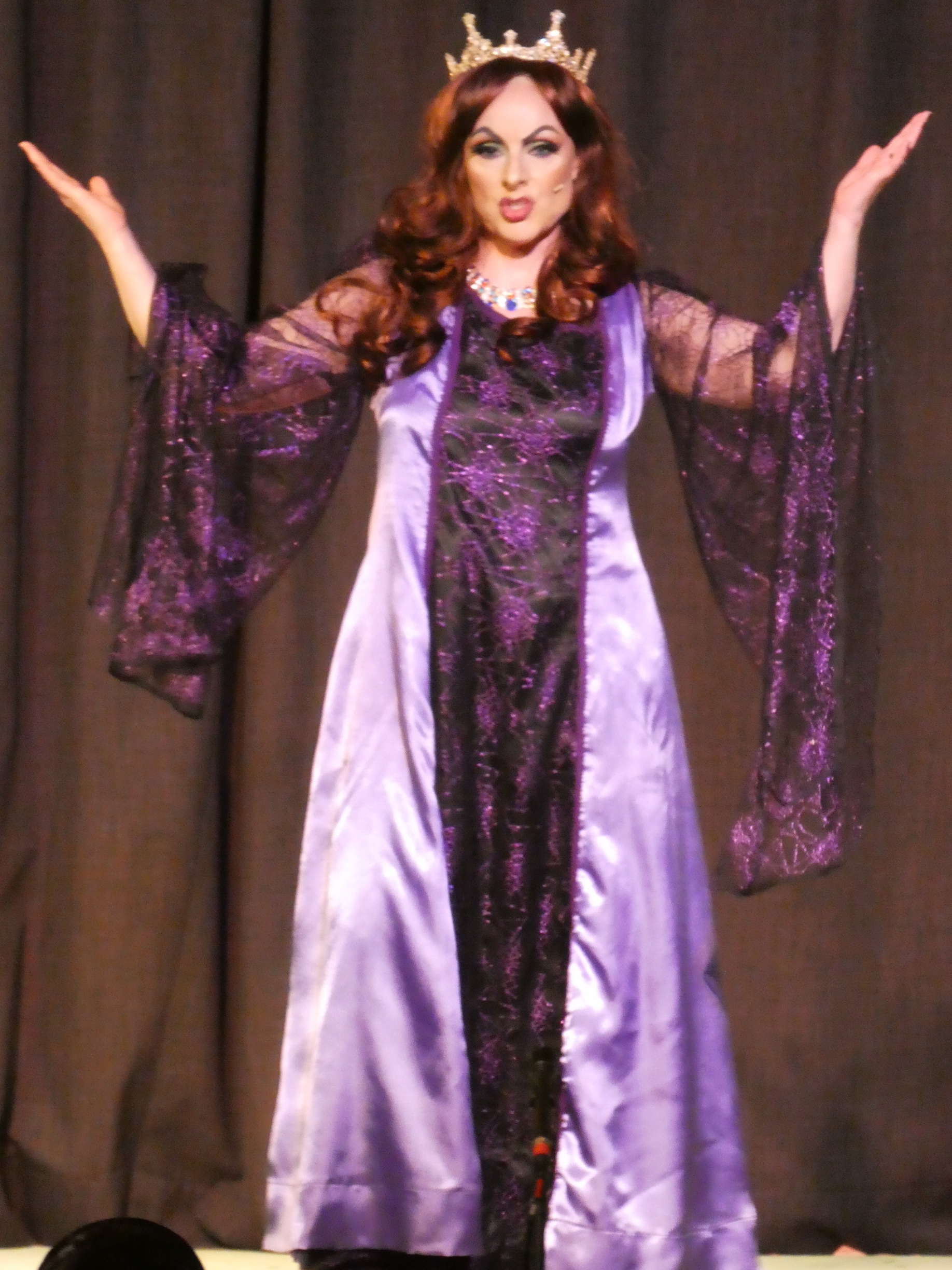 There is such a stereotypical view that these societies are "cliquey" and difficult to break into. However this is not what she found when joining Ponteland Rep Society. Jess decided to join PRS after her children attended their youth group, Preppies. From this she says could see what a welcoming group of people they were, with energy and positivity. It was infectious! She too was on a mission to complete 40 different things she had never done before for her 40th birthday. So she decided to take the leap and audition for their play Four Weddings and an Elvis last Spring. Bearing in mind that her acting career to this point included such highs as playing a tree in her school's performance of Shakespeare's The Tempest, she really was not expecting to get a role and was delighted to be given the part of Bev, one of the leading roles. She was nervous but excited to be part of such a production.
Then her husband Giles, who also had never acted before, got a part in the show which made it all that much more of an exciting experience. Jess and Giles found everyone at PRS so welcoming and supportive. They found learning lines quite fun, everyone in the family got involved and helped them through it. Waiting for the first show was probably one of the most nerve-racking moments in her life. At times she truly thought she could not walk onto that stage but when she did and saw all of her co-stars so it was fluid and seamless. Memories from rehearsal times, with laughter and friendship flooded in and she knew she could do it; they had her back and she had theirs. Jess and Giles feel this experience brought them such joy and a wonderful sense of achievement when the production sadly finished. What didn't come to an end was the friendships made and Jess helping out at PRS Panto backstage. Jess just could not keep herself away and describes her stage experience as an unforgettable moment in her life. She would highly recommend anyone who has never done it to have a go as the whole experience from start to finish was indescribable.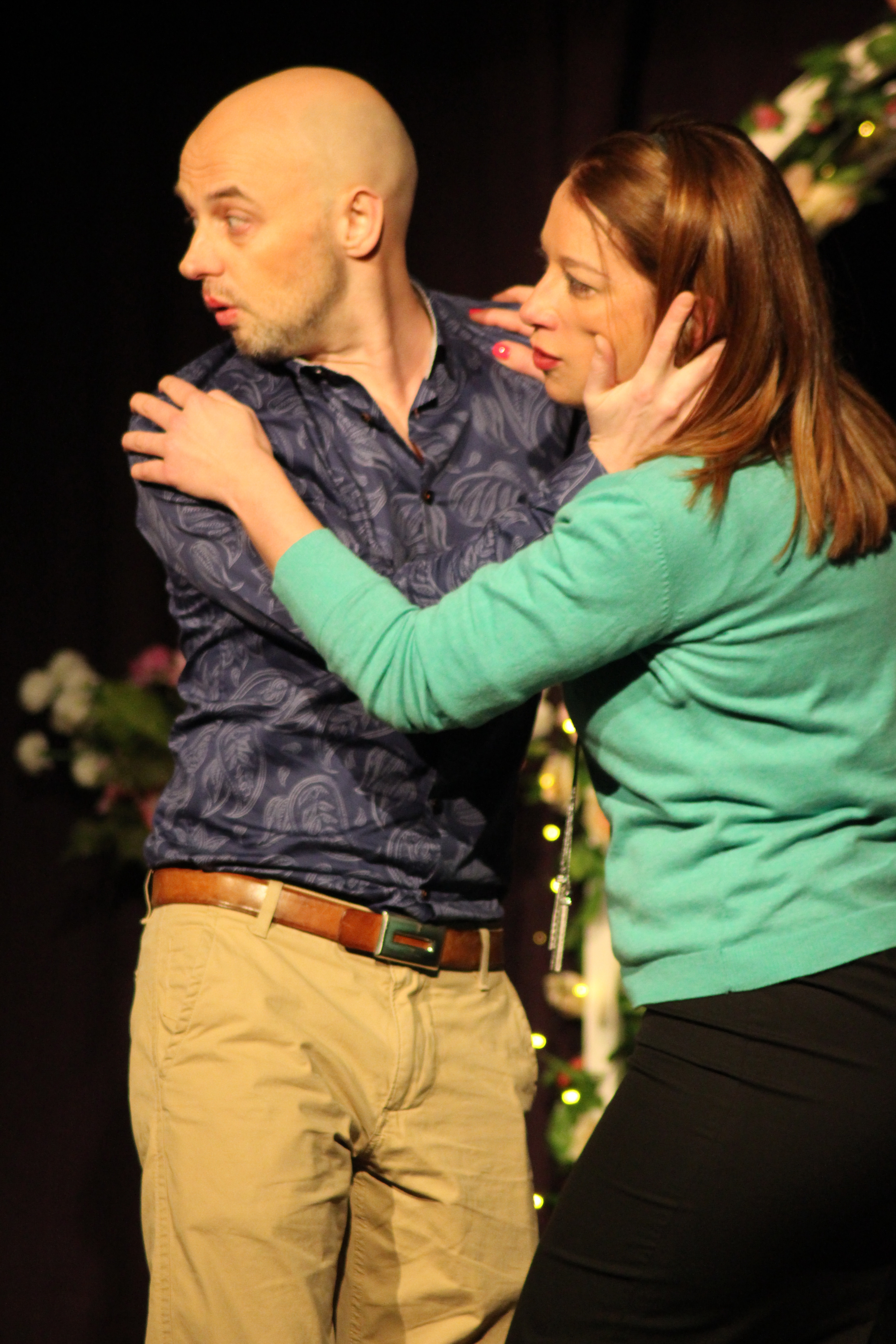 Jules and Gav also had children who enjoyed the Preppies Youth Theatre and having seen Jess and Giles in Four Weddings and an Elvis felt inspired to 'tread the boards' themselves. Jules had so much to say about her decision to take to the stage.
She had always longed to act on stage but had been afraid of taking the plunge until a brush with death prompted her to pluck up the courage to audition for Pont Rep's Pantomime; "Snow White". The Pont Rep panel put her at her ease so she went for it! She says she came home feeling elated and immensely proud of herself for not letting her nerves get the better of her. Later on she was pleasantly surprised to be offered the role of the Lady in Waiting and astonished when they asked her to understudy the Evil Queen and actually play the part in the Saturday Matinee! Talk about a baptism of fire! She set about learning both parts and turned up to the first rehearsal feeling daunted because she didn't know all my lines yet. She needn't have worried because the director and everybody involved were so friendly and supportive and she soon realised that she was not expected to get it perfect right from the start!
When it came to performing in the production in front of an audience, Jules was anxious at first but by the end of the week she realised she wanted MORE. Looking back it's one of the best decisions she says she has ever made. Not only is she doing something that she loves but she has made a whole new group of friends too! She is looking forward to her next performance when she will be playing Elizabeth Proctor in Arthur Miller's 'The Crucible'. It's certainly a contrast to the panto but she relishes the challenge! Jules feels that she has learned that doing something out of your comfort zone can give you a buzz like no other and it makes you feel alive!
From his early teens Gavin enjoyed performing percussion in concert bands, brass bands and orchestras. Pont Rep gave him the opportunity to do this again for the first time in over 20 years for their 2018 Pantomime. Gavin comments that the cast and production team were warm and welcoming, and the camaraderie gave him the confidence to create and perform additional sound effects for those performances. The inspiring and collaborative nature of The Rep meant that it wasn't difficult for him to try stepping out of the orchestra pit and onto the stage. Gavin feels fully supported in his first ever stage role - the part of Ezekiel Cheever in The Crucible and looks forward to the first acting experience of his life!
The Rep is so delighted to promote new talent within our community and these parents, who were inspired by the wonderful kids in the Preppies Youth Theatre, are now continuing to pursue their dreams of appearing on stage!