Youth Zone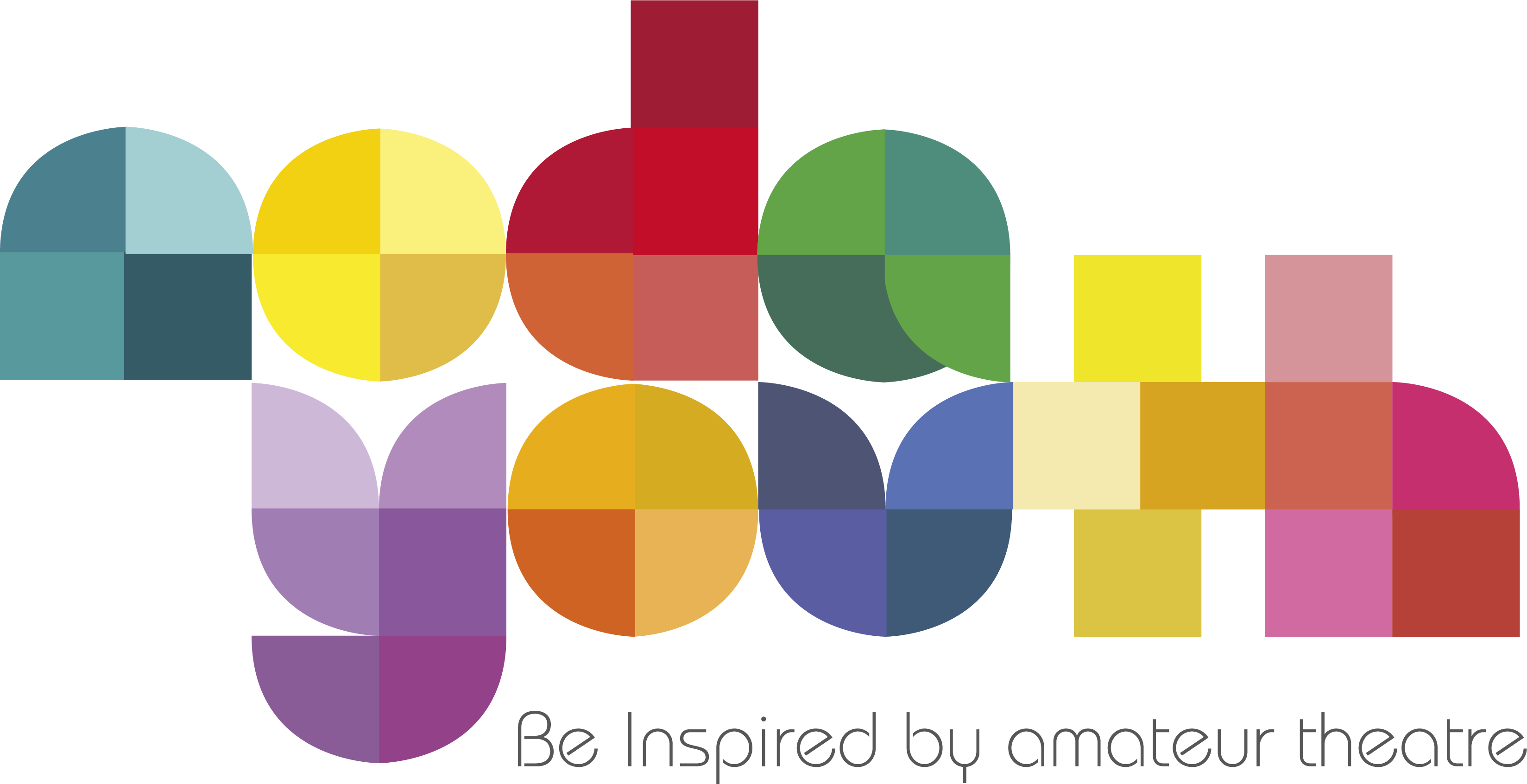 NODA takes the role of youth as one of its main priorities and has a Youth Coordinator role within each of its regions as the 'go to' person to speak to regarding current legislation, safeguarding issues and any local society problems you may face in your society. Overseeing the Youth Coordinator nationally is the National Youth Co-ordinator Mike Mullen.
Details of the regional Youth Coordinators are shown below.
Alternatively feel free to contact Head Office staff if your region's Youth Coordinator is unavailable for any reason - contact info@noda.org.uk detailing your query and which society you are affiliated to so that we can customise any response to you in a constructive manner -
If you suspect a child or vulnerable adult is at risk then contact Social Services or the Police without delay. It is better to be safe than sorry.
Click here to access factsheets on youth activities provided by NAYT (National Association of Youth Theatre)
THIS PAGE IS UNDER CONSTRUCTION
Zelda Rolfe

Youth Coordinator

East

Amanda Hall

Youth Coordinator

East Midlands

Lives in Nottingham where she is Director of Spotlight Theatre School. Member of the NODA Youth Advisors' Group.

Annie Hertler-Smith

Youth Coordinator

London

Annie trained as a dancer from the age of 3 focussing on classical ballet most of the time. However, her last 3 years of training were in jazz dance and tap as well as ballet at the London Dance Centre under Gillian Gregory and guest teachers such as Arlene Phillips and Matt Mattox. After many years as a performer Annie turned to Directing and Choreographing and has since then worked on over 150 shows. In addition, Annie attended the Ripon Summer School for 25 years both as a student and Director/Choreographer. Annie has also run ROS StageWorks and Summer School for 13 years teaching Musical Theatre to children aged from 7-19 years old. Annie's Summer School productions have won several NODA London awards. In 2009, Annie joined the NODA London Regional Committee as Youth Advisor and really enjoys going to Youth productions around the region. She is now also the Secretary.

Michelle Coulson

Youth Coordinator

North

I have been a performer in amateur theatre since 1979, have been directing for the last 14 years and I have also served on society committees including the roles of Secretary, Chairman and Charity Board member. Being a Noda Representative gives an opportunity to meet a wide variety of people who share our wonderful hobby and I look forward to extending the role of the Youth Adviser in the region and supporting all aspects of youth theatre.

Jo Sykes

Youth Coordinator

North East

Jo has been a member of St Giles with St Mary's Pantomime/Theatre Society since the age of 11 and has played principal roles in their productions for over 30 years (from Dorothy to the Wicked Witch) and she was the Society Secretary for 23 years. She was very proud to be made a Life Member in 2015 and values the fabulous opportunities and friendships amateur theatre has given her. She directed her first pantomime for the society in 2016 and enjoys being the societies Producer. She has also performed with NormantonMusical Theatre Society and Crigglestone Community Theatre Company where she is very happy to be singing and dancing in the chorus. Her husband and daughter are both involved and her proudest moment was seeing her daughterplay Marta in The Sound of Music.

As Youth Co-ordinator she is committed to supporting societies to offer opportunities to young members and is keen to get to know more youth societies and those societies with youth membership in the North East. Jo feels the opportunities presented by amateur theatre are far wider than just the chance to 'be on stage' and develop theatre craft – team-work, negotiation, commitment, confidence and hard work are all part of the skill set needed to be involved in amateur societies and these are attributes which can be used across daily lives and in careers.

Professionally Jo has managed services in Education, Community Safety, Cohesion and Preventing Violent Extremism for local authorities across South and West Yorkshire. She is currently working to improve resettlement outcomes for young people leaving custody across South and West Yorkshire.

Jo Wilson-Hunt

Youth Coordinator

South West

Jo studied at Croydon College of Arts, Rose Bruford College of Theatre and Performance (BA Hons Theatre Studies)and Roya Central School of Speech and Drama (Post Grad Cert in Applied Theatre with Young People).

She has worked as a Costumer, Production Manager, Director, Performer, as well as Choreographer for both professional and amateur theatre. After a time in Manchester working for SB Watts Costumers and a spell in wardrobes of the West End (The Really Useful Group, Croydon Dance Theatre) she returned to the South West.

On her return to the area she began running Taunton Are You Peoples Theatre for the County Youth Service in Somerset. She has also been lucky enough to have worked on a number of youth theatre projects with the National Theatre and RSC. She has taught both Performing Arts and Entertainment Production at Bridgwater and Taunton College, is Director of the McMillan Youth Theatre and the Theatres Venue Supervisor. She also teaches English and Creative Arts at a local Secondary School provision and cover teaches at Willow Tree Dance and Theatre Arts.

She has been regional representative for The National Operatic and Dramatic Association (NODA) looking after Area 8a for a number of years and is often a tutor for NODA at the Annual South West Conference.

Matt Hampson

Youth Coordinator

Wales & Ireland

Matt is an Arranger, Orchestrator, Conductor and Musical Director from Cardiff. He trained at The Royal Military School of Music and The Royal Academy of Music with Professor Veronica Clayton. He also work as conductor and orchestrator has taken him across the UK and Ireland working with some of the worlds leading artists including Lorna Luft, Kerry Ellis, Jai McDowall, Joe McElderry, Adam Garcia & Christina Bianco.
As an arranger, Matt has orchestrated for many leading musical theatre artists and his choral arrangements have been sung and commissioned by choirs across the UK. Matts is the principal orchestrator for The Glamis Prom & Tonight from the West End, a concert series based in Scotland. He is also Jai McDowall's (Britain's Got Talent winner 2011) musical director and arranger.
As a conductor Matt has led some of the UK and Irelands leading orchestras to include – The Irish Philharmonic Orchestra, The British Sinfonietta and The Welsh Session Orchestra.
Since taking a step back from his professional work, Matt has since settled in Neath and has started working with many of the societies in the area to include- Melyn AOS, Port Talbot AOS, Stage 8 Theatre School and The Performance Factory.
Matt also teaches music privately - covering piano, voice and GCSE / A Level music tuition & by day teaches Expressive Arts and PE within primary education.
As musical director his credits include – Little Shop of Horrors, Les Miserables, Avenue Q, Me & My Girl, Fiddler on the Roof, Gyspy, Baby The Musical, Annie, Oklahoma, Godspell, Chess the Musical, The Full Monty, A Christmas Carol, The Wedding Singer, Annie, Grease, Legally Blonde & Hairspray. Future productions include Sister Act, the Welsh Adult Adult Premiere of CATS and the regional premiere of Made In Dagenham.

Neil Hartley

Scotland

I have been involved in amateur theatre for many years and have been lucky enough to have performed both as a principal and member of the ensemble as well as Stage Management and Stage Crew for many companies along the way. I greatly enjoy visiting the theatre regularly and will always show my support to both amateur and professional companies.

I have always been associated with clubs and societies who are affiliated to NODA, and for a few years now I have been an individual member of NODA to ensure I remain up to date with current news, events and information. My experience of NODA also extends to attending NODA Summer School since 2017. This is such a fun filled week as well as an amazing learning experience working with professional tutors from across the country.

I was delighted to have been appointed as Youth Coordinator back in 2020 and I look forward to working with you all in the future and for being given this amazing opportunity.