Youth Page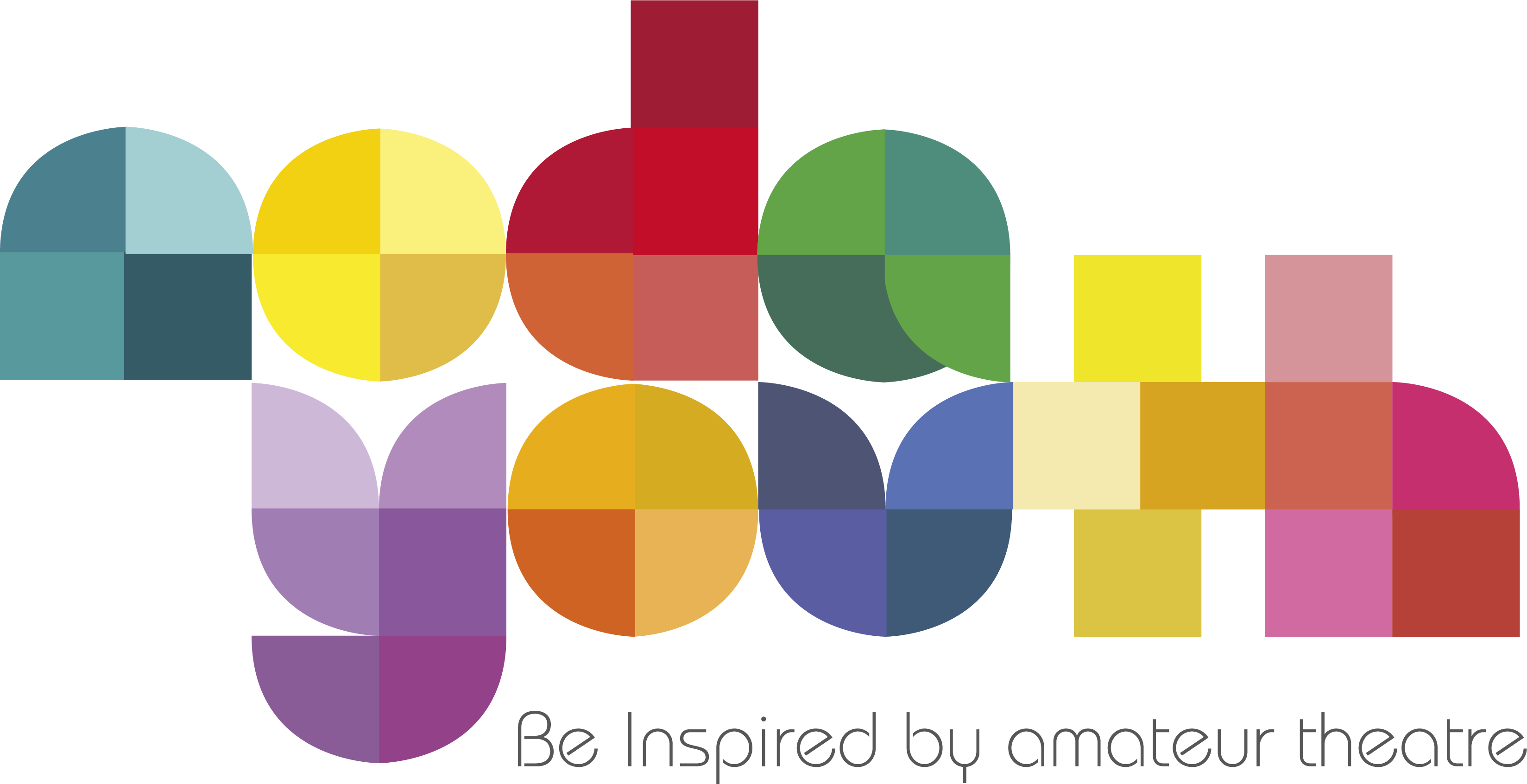 NODA takes the role of youth as one of it's main priorities and has a Youth Adviser role within each of its regions as the 'go to' person to speak to regarding current legislation, safeguarding issues and any local society problems you may face in your society. Overseeing the Youth Advisers nationally is Jordan Hill, the regional councillor in Wales & Ireland - Jordan is also councillor with responsibilities for Youth.
Jordan's profile and contact details are shown below - please do feel free to contact initially the local Youth Adviser within your region by email, detailing your concerns or issues you may be facing in having youth in your society on a long term basis or indeed for a one off production like "Annie" or "Oliver!"
Details of the regional Youth Advisers are shown below.
Alternatively feel free to contact HQ's staff or Jordan if your region's Youth Adviser is unavailable for any reason - contact info@noda.org.uk detailing your query and which society you are affiliated to so that we can customise any response to you in a constructive manner - If you suspect a child or vulnerable adult is at risk then contact Social Services without delay. It is better to be safe than sorry.
Councillor with Responsibility to Youth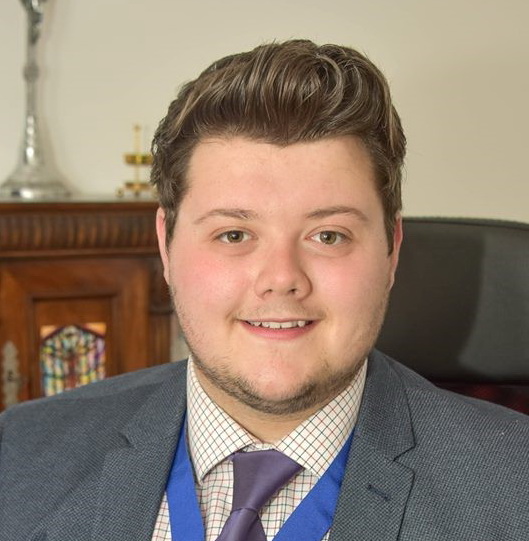 Jordan Hill
jordan.hill@noda.org.uk
Jordan began performing at a young age whilst attending a private stage school in South Wales, little did he know that this would see him work professionally on TV and stage. Jordan was also involved in amateur theatre companies where he played a number of leading roles. At the age of 15 Jordan felt that theatre schools were not totally inclusive and therefore he started a group which supported various students from all different backgrounds helping with their physical and emotional needs whilst at the same time teaching them about performing arts. Aged 14 Jordan made a name for himself within Wales performing on the Clubland circuit working for a leading entertainments agent. At the age of 17 Jordan managed to secure a professional contract and worked as an Assistant Entertainments Manager for a South Wales holiday park before leaving a year later to take the post of Entertainments Manager for a leading holiday company in Southern England. Since returning home in 2014 Jordan has continued to perform both in theatre and also as a cabaret performer for corporate events and he was fortunate to sign a recording deal for a label in Soho, London. In 2015 he became a Regional Representative for District 6, an area which he served for 18 months before being elected to office as Regional Councillor for Wales and Ireland. Due to Jordan's achievements he was made a Fellow of the Royal Society of Arts in November 2015. Currently Jordan is studying at Ridley Hall, Cambridge where he is reading Theology, Ministry and Mission in the hope that he will go on to become a Priest in the Anglican Communion.
Fun fact – Jordan was recognised for his voluntary contribution to society at the young age of 14 years old by the Prime Minister, this saw Jordan and his family attend Number 10 for the reception.
Youth Advisers
East Region
Alex Berriman - Even before Alex was on stage, she organised a talent show at her primary school called 'Perform for Bosnia' when she was 10! Alex did ballet dancing from the age of 3 to 20 and performed in lots of shows as part of the dance school. Alex has been involved in amateur dramatics since she was 13, and took the role of the boxing granny in Ernie's Incredible Illucinations! From then on Alex was involved in many productions at school and in her free time, taking on both principal and ensemble roles. Alex started directing at a young age, when the youth group she started in was threatened with closure due to the lack of volunteers. In 2009, Alex founded KYDS Youth Drama Society, a group in Tiptree for 11-18 year olds. KYDS has grown year on year and recently became a registered charity. As well as producing 2 shows a year with KYDS, Alex spends a lot of her free time helping backstage with other shows. As well as amateur theatre, Alex has worked in professional theatre as a theatre manager, front of house and box office manager for a couple of years; Alex is currently the manager of a Creative Learning and Talent department. Alex also has a background in event management; producing events such as carnivals, charity concerts, wedding fayres etc. Alex is trained in technical theatre, business management and event management. Alex is Youth Adviser, as well as being rep for district 8. Alex is also a member of the NODA Theatre Summer School committee; and attends as a student every year. She is a huge ambassador for the summer school and says she counts down to it every year! Recently, after being inspired at Summer School, Alex took a course in film making, and has since produced some promotional videos and is hoping to work on more in the future. In her spare time, Alex enjoys going to theatre (unsurprisingly!), baking, and dancing.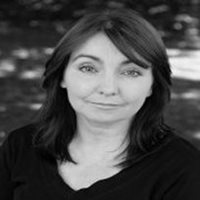 Tina Doyle -
Zelda Rolfe -
East Midlands Region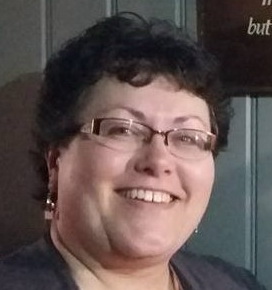 Amanda Hall -
London Region
Anne Hertler-Smith - Annie trained as a dancer from the age of 3 focussing on classical ballet most of the time. However her last 3 years of training were in jazz dance and tap as well as ballet at the London Dance Centre under Gillian Gregory and guest teachers such as Arlene Phillips and Matt Mattox. After many years as a performer Annie turned to Directing and Choreographing and has since then worked on over 150 shows. In addition Annie attended the Ripon Summer School for 25 years both as a student and Director/Choreographer. Annie has also run ROS StageWorks and Summer School for 13 years teaching Musical Theatre to children aged from 7-19 years old. Annie's Summer School productions have won several NODA London awards. In 2009 Annie joined the NODA London Regional Committee as Youth Advisor and really enjoys going to Youth productions around the region. She is now also the Secretary.
North Region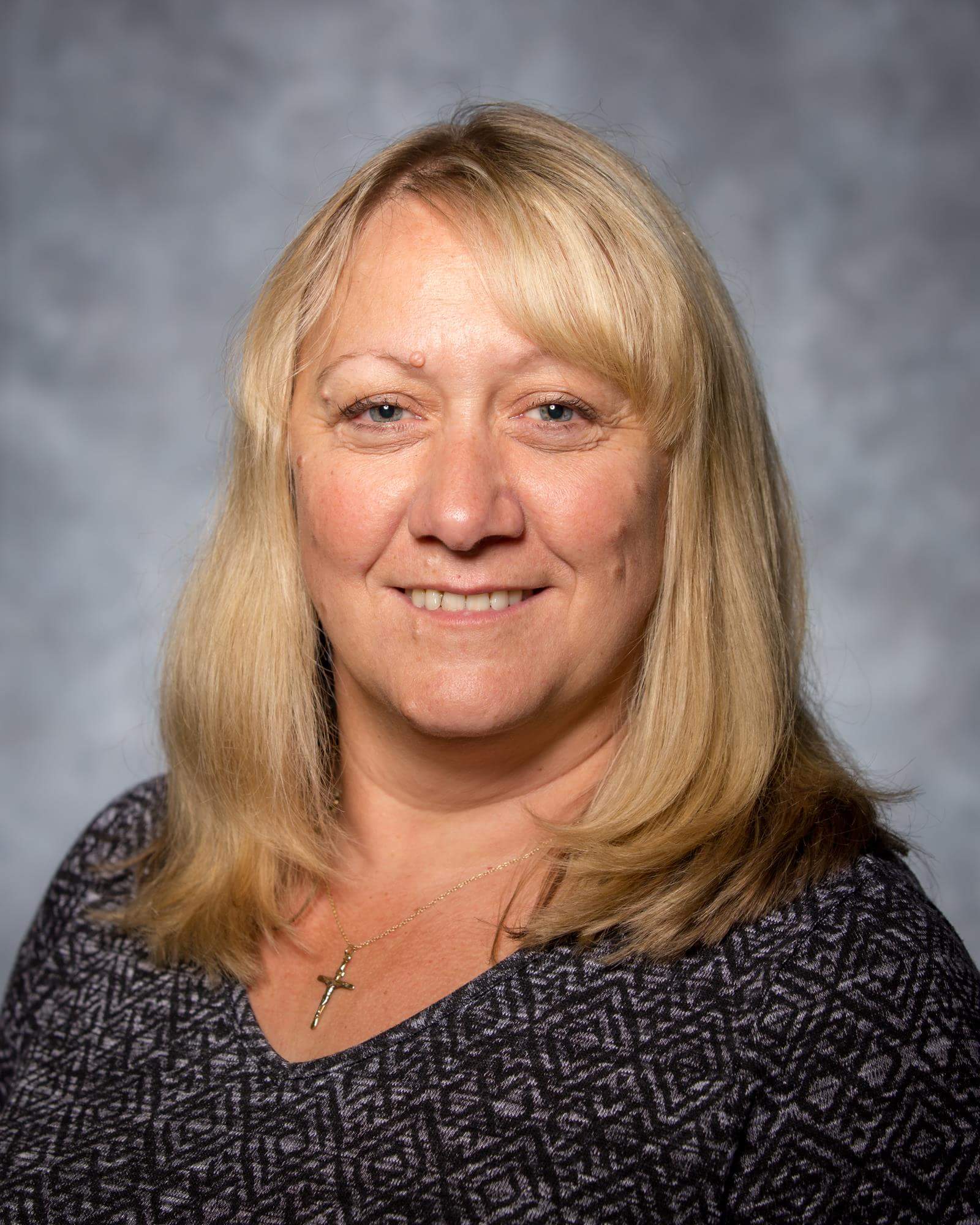 Michelle Coulson - Michelle has been a performer in amateur theatre since 1979, and been directing for the last 14 years and she has also served on society committees including the roles of Secretary, Chairman and Charity Board member. Being a Noda Representative gives an opportunity to meet a wide variety of people who share our wonderful hobby and she looks forward to extending the role of the Youth Adviser in the region and supporting all aspects of youth theatre.
North East Region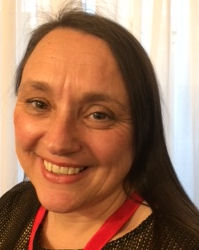 Joanne Sykes - Jo has been a member of St Giles with St Mary's Pantomime/Theatre Society since the age of 11. She has played principal roles in their productions for over 30 years (from Dorothy to the Wicked Witch) and was the Society Secretary for 23 years before taking on the role of Producer – something of a challenge as her husband is on stage. She also enjoys performing with other local musical theatre societies, a passion she shares with her daughter.
Jo is committed to supporting societies to offer opportunities to young members in the North East. The Region has hosted a successful Youth Workshop – Steps to Stage Success and young people aged 16-18 were invited to the Regions Gala Weekend for a day of workshops and theatrical experiences to raise awareness of the role NODA plays locally.
Professionally Jo has managed services in Education, Community Safety, Cohesion and Preventing Violent Extremism for local authorities across South and West Yorkshire. She is currently project manager working to improve resettlement outcomes for young people leaving custody on behalf of the Youth Justice Board.
North West Region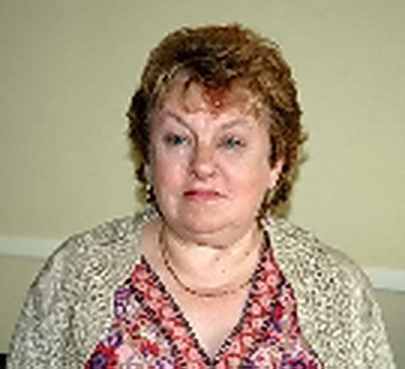 Jenny King - I became the Youth Advisor for the North West when the scheme first began about 10 years ago and have really enjoyed visiting so many wonderful Youth productions.
My first appearance in theatre was a very long time ago (age3yrs) as a daffodil in a local dancing school show , and I went on to preform in Panto and other local Operatic shows . I first became involved with Youth Theatre in 1985 when my daughter took part in a production of Annie and then joined a Youth Theatre Group . I started making costumes for this group , then worked backstage on props and finally became Chairman .In 1999 we became an independent group and we continue to thrive.
During my time as Youth Advisor I have had wonderful support from the NW Committee in setting up the Youth Awards event which is attended by over 300 people each year , and the 2 all day workshops in Workington and Kendal, with a further workshop to be held in Knutsford this August.
Youth Theatre really is flourishing in the NW region and I am very proud to be part of it .
Scotland Region
South East Region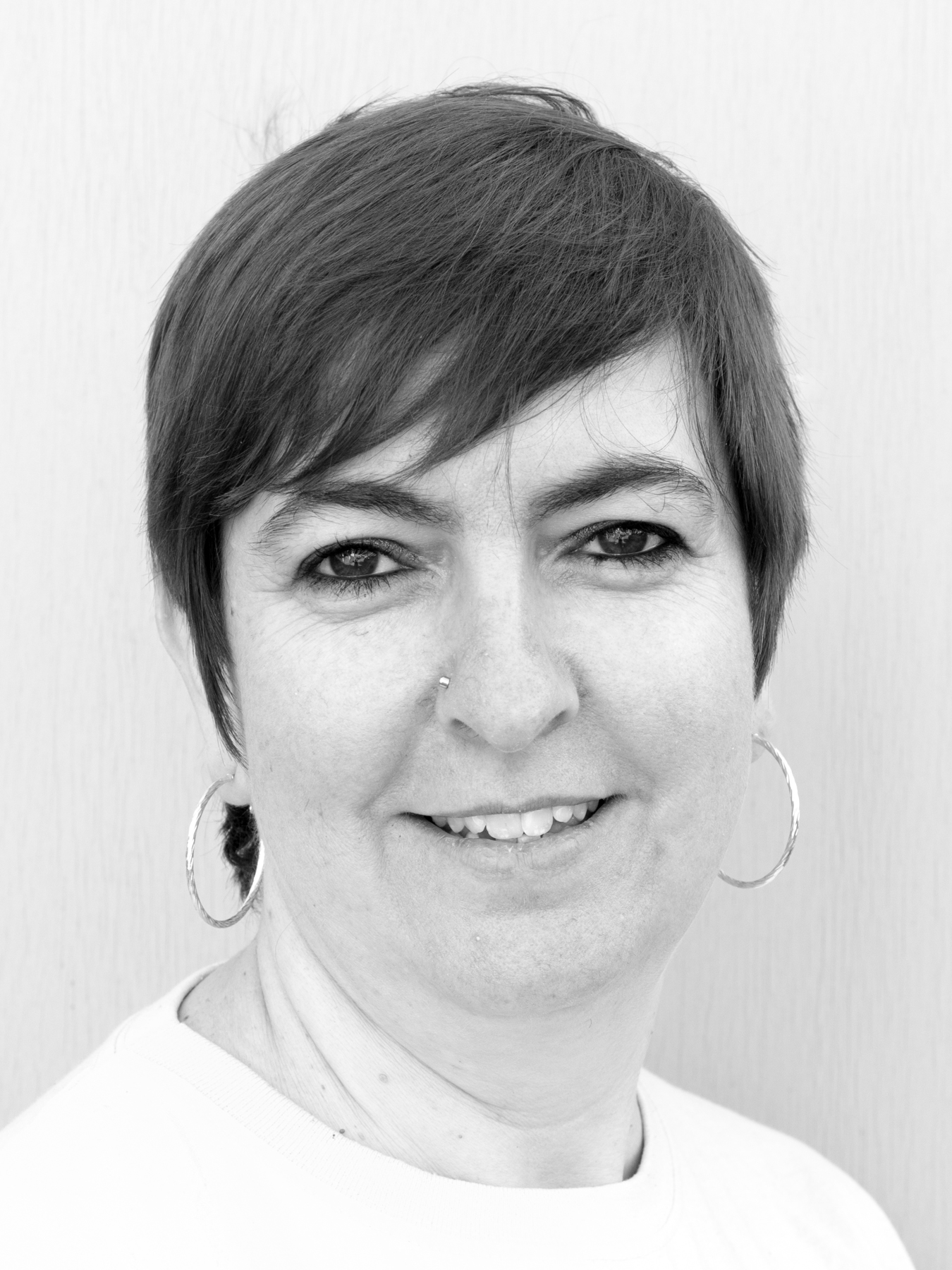 Jackie Kenyon - Jackie lives in Bognor Regis and has been a member of various theatre companies for 34 years both performing on stage and working backstage.
She is now a DSM and can be found at the prompt desk for various local theatre groups and dance schools. Jackie also has her own theatre company Knightstar Productions which she runs with her daughter Abi who is a trained performer and choreographer.
In the 'real world' Jackie is a manager of a home for people with learning disabilities. Jackie has been a NODA youth advisor for two years and has been to NODA Summer school for the last eight years and says it is definitely the highlight of her year!!
South West Region
Jack Price -
Leigh Conley -
Wales & Ireland Region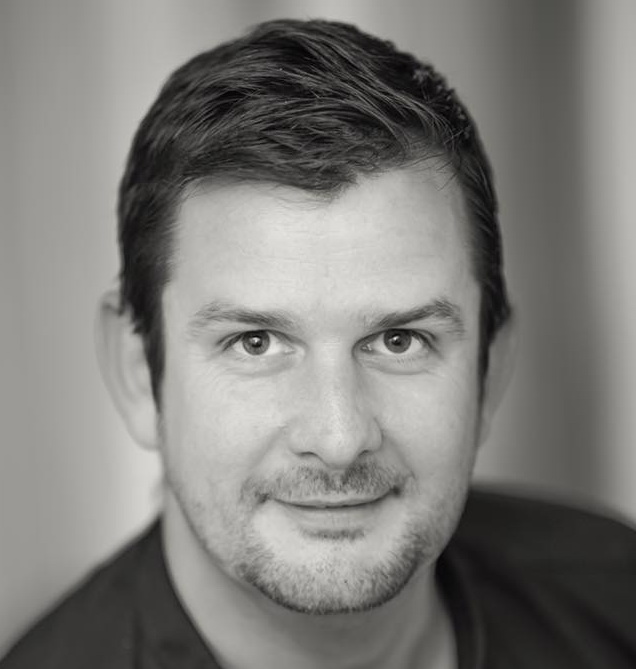 Matt Hampson - Matt is an Arranger, Orchestrator, Conductor and Musical Director from Cardiff. He trained at The Royal Military School of Music and The Royal Academy of Music with Professor Veronica Clayton. He also work as conductor and orchestrator has taken him across the UK and Ireland working with some of the worlds leading artists including Lorna Luft, Kerry Ellis, Jai McDowall, Joe McElderry, Adam Garcia & Christina Bianco.
As an arranger, Matt has orchestrated for many leading musical theatre artists and his choral arrangements have been sung and commissioned by choirs across the UK. Matts is the principal orchestrator for The Glamis Prom & Tonight from the West End, a concert series based in Scotland. He is also Jai McDowall's (Britain's Got Talent winner 2011) musical director and arranger.
As a conductor Matt has led some of the UK and Irelands leading orchestras to include – The Irish Philharmonic Orchestra, The British Sinfonietta and The Welsh Session Orchestra.
Since taking a step back from his professional work, Matt has since settled in Neath and has started working with many of the societies in the area to include- Melyn AOS, Port Talbot AOS, Stage 8 Theatre School and The Performance Factory.
Matt also teaches music privately - covering piano, voice and GCSE / A Level music tuition & by day teaches Expressive Arts and PE within primary education.
As musical director his credits include – Little Shop of Horrors, Les Miserables, Avenue Q, Me & My Girl, Fiddler on the Roof, Gyspy, Baby The Musical, Annie, Oklahoma, Godspell, Chess the Musical, The Full Monty, A Christmas Carol, The Wedding Singer, Annie, Grease, Legally Blonde & Hairspray. Future productions include Sister Act, the Welsh Adult Adult Premiere of CATS and the regional premiere of Made In Dagenham.
West Midlands Region
Vacant -