Whistle Down The Wind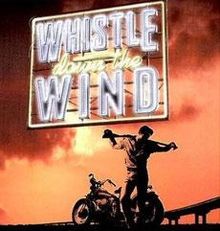 Dates
20th February 2018 - 24th February 2018
Society
Wickersley Musical Theatre Company
Venue
Description
Would you like to be a part of our next production?
Do you enjoy being on stage and entertaining people?
Do you like working with other people who enjoy being on stage?
Can you dance, sing or act?
Wickerlsey MTC are especially wanting more MEN!
Don't worry if you don't have a lot of experience, you will receive top professional direction while you are working with us.
Our next production will be WHISTLE DOWN THE WIND next February:
Whistle Down the Wind is a musical with music composed by Andrew Lloyd Webber, who also co-wrote its book with Patricia Knop and Gale Edwards, and its lyrics were written by Jim Steinman. It is based on the 1961 film Whistle Down the Wind, whose source novel of the same name was written by Mary Hayley Bell in 1959.
Book Tickets
Box Office
You can call the box office for this show on: 01709 823692