VAGINA MONOLOGUES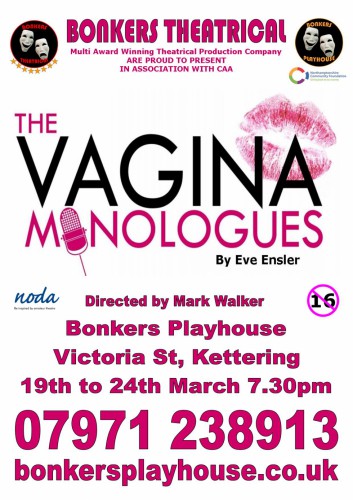 Dates
19th March 2018 - 24th March 2018
Society
Venue
Description
The Vagina Monologues. At first women were reluctant to talk about their intimate zone. They were a little shy. But once they got going, you couldn't stop them. Women secretly love to talk about their vaginas. They get very excited, mainly because no one's ever asked them before.' Eve Ensler has written a poignant and hilarious tour of the last frontier, the ultimate forbidden zone, The Vagina Monologues is a celebration of female sexuality in all its complexity and mystery. Hailed as the bible for a new generation of women, it has been performed in cities and colleges throughout the world, and has inspired a dynamic grassroots movement -- V-Day -- to stop violence against women. Witty and irreverent, compassionate and wise, Eve Ensler's award-winning masterpiece gives voice to real women's deepest fantasies and fears, guaranteeing that no one will ever look at a woman's body, or think of sex, in quite the same way again.
Book Tickets
Box Office
You can call the box office for this show on: 07971 238913
More Information
For more information about this show and how you can book tickets please click here.
Please note, clicking the link will open an external website. NODA is not responsible for the content of external websites.