The Wedding Singer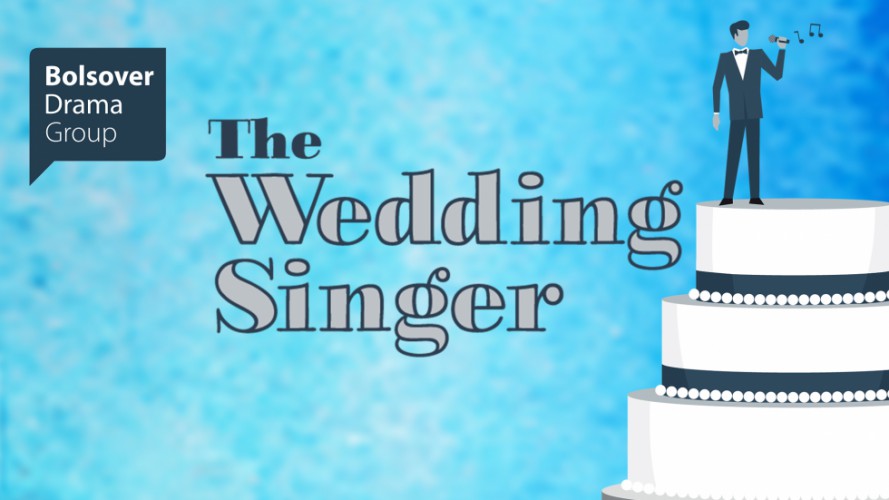 Dates
2nd October 2019 - 5th October 2019
Matinees
5th October 2019

Society
Venue
Description
The Wedding Singer takes us back to a time when hair was big, greed was good, collars were up, and a wedding singer might just be the coolest guy in the room. Based on the hit Adam Sandler movie, The Wedding Singer's sparkling new score does for the '80s what Hairspray did for the '60s. Just say yes to the most romantic musical in 20 years.
It's 1985 and rock-star wannabe Robbie Hart is New Jersey's favorite wedding singer. He's the life of the party, until his own fiancee leaves him at the altar. Shot through the heart, Robbie makes every wedding as disastrous as his own. Enter Julia, a winsome waitress who wins his affection. As luck would have it, Julia is about to be married to a Wall Street shark, and unless Robbie can pull off the performance of a decade, the girl of his dreams will be gone forever.
Wednesday 2nd to Saturday 5th October 2019, Nightly at 7:15pm (Saturday matinee at 2:00pm)
Tickets £8.00 (Concessions £7.00) available to purchase at https://www.ticketsource.co.uk/bolsoverdramagroup?ref=noda
Book Tickets
Box Office
You can call the box office for this show on: 07980 337715
More Information
For more information about this show and how you can book tickets please click here.
Please note, clicking the link will open an external website. NODA is not responsible for the content of external websites.