The Rocky Horror Picture show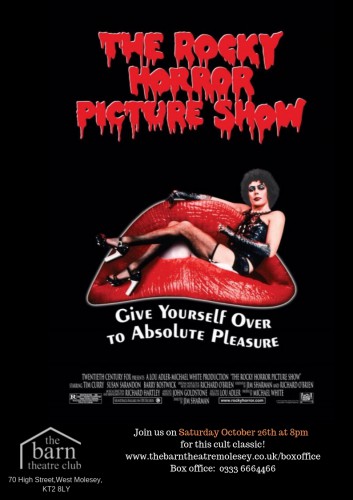 Dates
26th October 2019
Society
Venue
Description
In this cult classic, sweethearts Brad and Janet , stuck with a flat tyre during a storm, discover the eerie mansion of Dr. Frank-N-Furter, a transvestite scientist. As their innocence is lost, Brad and Janet meet a houseful of wild characters, including a rocking biker and a creepy butler. Through elaborate dances and rock songs, Frank-N-Furter unveils his latest creation: a muscular man named "Rocky."
Susan Sarandon, Tim Curry, Meat Loaf and author, Richard O'Brien star in this brilliant and unforgettable show. Do come along and get involved in the fun and frolics that are The Rocky Horror Picture Show.
Book Tickets
More Information
For more information about this show and how you can book tickets please click here.
Please note, clicking the link will open an external website. NODA is not responsible for the content of external websites.