Stepping Out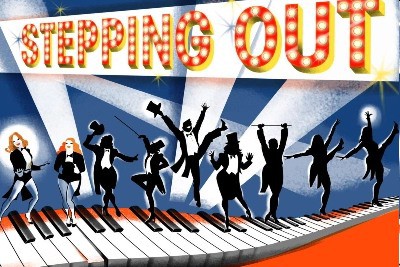 Dates
16th October 2019 - 19th October 2019
Society
Clitheroe Parish Church Amateur Operatic & Dramatic Society
Venue
Description
Stepping Out is a warm and very funny play about the lives, laughs and loves of a group of women (and one man) attending a weekly tap-dance class in a dingy North London church hall. There is ex-professional dancer, Mavis, who runs the class: cheerfully overweight Sylvia: Andy, a plain do-gooder with no confidence; snobby, but well-meaning Vera; timid Dorothy who works in Social Security; Maxine, attractive, sharp and very shrewd; nurse, Lynne; outgoing Rose and Geoffrey, the lone male. As the play progresses, the class's dancing improves to such an extent that by the climax, a grand charity show performance, they have been transformed into triumphant tappers, worthy of any chorus line.
Book Tickets
Box Office
You can call the box office for this show on: 07974 323832
More Information
For more information about this show and how you can book tickets please click here.
Please note, clicking the link will open an external website. NODA is not responsible for the content of external websites.