Round And Round The Garden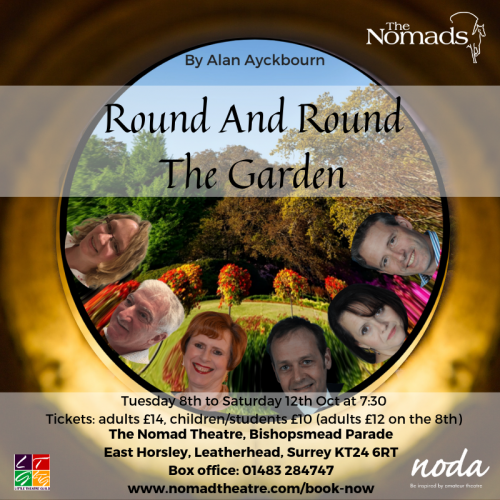 Dates
8th October 2019 - 12th October 2019
Society
Venue
Description
Round And Round The Garden
By Alan Aykbourn
Directed by Danny Sparkes
Tuesday 8th to Saturday 12th October at 7.30pm
Tickets: adults £14, children/students £10 (adults £12 on the 8th)
This play is part of the Norman Conquests trilogy which takes place over one weekend, with the hapless Norman trying to involve himself with his sister in law and this brother in laws wife. It is a comedy which shows just what happens when misunderstandings occur!
Book Tickets
Box Office
You can call the box office for this show on: 01483284747
More Information
For more information about this show and how you can book tickets please click here.
Please note, clicking the link will open an external website. NODA is not responsible for the content of external websites.