Iolanthe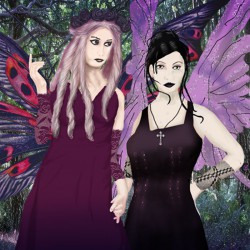 Dates
27th March 2019 - 30th March 2019
Society
Wolverton G & S Society
Venue
Description
The beloved fairy Iolanthe, who arranged the fairies' songs and dances, committed the capital crime (under fairy law) of marrying a mortal human. The Queen of the fairies commuted Iolanthe's sentence of death to banishment for life on the condition that Iolanthe left her husband and never communicated with him again.
I predict a riot m'lords!
Watch out! Here comes a big one. Our new production of Iolanthe has a distinctly gothic theme. These are decidedly not flower fairies and they do mean business. All your favourite Gilbert and Sullivan action and music is there, with a full orchestra and a magnificently costumed and talented cast of players. And, just maybe, the odd surprise along the way....
Book Tickets
Box Office
You can call the box office for this show on: 01908 324466
More Information
For more information about this show and how you can book tickets please click here.
Please note, clicking the link will open an external website. NODA is not responsible for the content of external websites.