How To Train Your Husband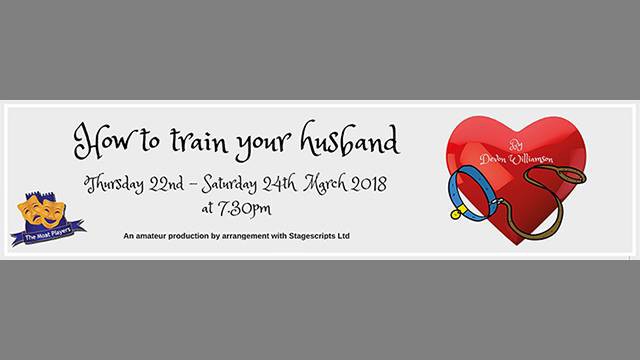 Dates
22nd March 2018 - 24th March 2018
Society
Venue
Description
"How To Train Your Husband" is a comedy play by Devon Williamson. This madcap comedy addresses an issue close to every woman's heart – how to train their husband! Does that sound impossible? Not when you have a legendary Husband Trainer living right next door. The play follows the adventures of three generations of the Smith family as they attempt to turn their men into fully trained members of the opposite sex. Nothing quite goes according to plan and the result is a hilarious comedy with plenty of unexpected twists and turns. Be prepared to giggle, squirm, and get involved in this multi-generational, clever look at marriage. Ladies beware; some of the secrets are being let out! The play will be staged at 7.30 pm on Thurs 22nd, Fri 23rd & Sat 24th March, tickets are now on sale priced at £8.00 for adults and £6.50 for concessions, and can be booked by calling our ticket hotline on 07760 306605.
Book Tickets
Box Office
You can call the box office for this show on: 07760 306605
More Information
For more information about this show and how you can book tickets please click here.
Please note, clicking the link will open an external website. NODA is not responsible for the content of external websites.