Godspell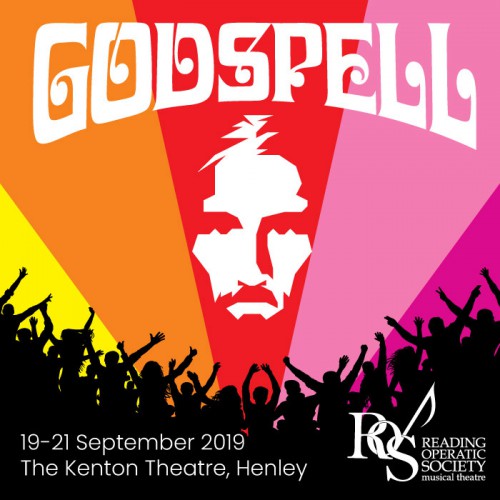 Dates
19th September 2019 - 21st September 2019
Matinees
21st September 2019

Society
Venue
Description
Following its near sell-out run of Annie at the Kenton last year, Reading Operatic Society returns with one of the most influential musicals to come out of Broadway in the past 50 years.
Based on the New Testament gospels, particularly St. Matthew, Godspell uses the parables and passion story of Jesus as the basis of an inventively theatrical and interactive show about the formation of a community.
The story unfolds through games, storytelling techniques, comically timed moments, dance and music. You'll recognise the show's big tunes (Day by Day, Prepare Ye, All Good Gifts) and hear more songs that will stay with you forever. You'll experience a wide range of genres from pop to vaudeville, plus humour, emotion…oh and roller skating – before everything changes.
Speaking about the show's dramatic last moments, award-winning composer and lyricist Stephen Schwartz (Wicked, Children of Eden, Pippin) explains that Godspell is about forgiveness, more than it is betrayal.
ROS will be presenting the 2012 Revival version, which improves an already great score made famous by the 1973 film version. Make a date to join the super talented cast as they engage with you in building a Beautiful City.
This amateur production of "Godspell" is presented by special arrangement with SAMUEL FRENCH LTD, a Concord Theatricals Company
Conceived and Originally Directed by
John-Michael Tebelak
Music and New Lyrics by
Stephen Schwartz
Originally Produced on the New York Stage by
Edgar Lansbury/Stuart Duncan/Joseph Burah
Book Tickets
Box Office
You can call the box office for this show on: 01491 575698
More Information
For more information about this show and how you can book tickets please click here.
Please note, clicking the link will open an external website. NODA is not responsible for the content of external websites.