Bell, Book & Candle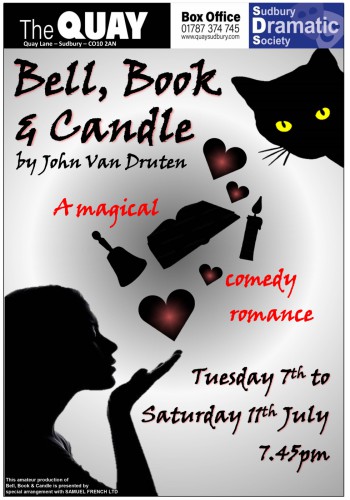 Dates
10th July 2018 - 14th July 2018
Society
Venue
Description
Gillian Holroyd is a thoroughly modern witch but if she falls in love she will lose her powers. When, guided by her cat Pyewacket, she casts a spell to make her attractive neighbour in the flat upstairs fall in love with her, she is unprepared for the outcome. And, as he discovers her deception, is she about to lose everything?
Book Tickets
Box Office
You can call the box office for this show on: 01787 374745
More Information
For more information about this show and how you can book tickets please click here.
Please note, clicking the link will open an external website. NODA is not responsible for the content of external websites.