Barnum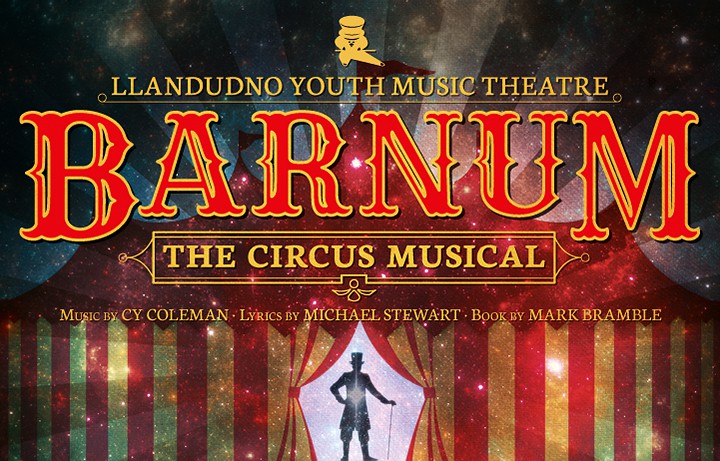 Dates
20th July 2018 - 21st July 2018
Matinees
21st July 2018

Society
Venue
Description
Roll up: roll up and come follow the band for the greatest show on earth!
Llandudno Youth Music Theatre celebrates its 40th year of performance with the spectacular all singing, all dancing, all unicycling, tightrope walking, juggling, trapeze, stilt walking, amazing showcase!
Follow this joyful and moving musical portrait of the legendary showman, P. T. Barnum, whose charm and charisma sells "humbug" to the cheering crowds of America.
Meet the incredible people that Barnum finds on his journey from the oldest woman alive, Joyce Heth to the smallest man on earth, Tom Thumb.
A story of discovery, determination and of love, "Barnum" will amaze its audience one moment and tug at the heartstrings the next.
With firm favourites such as "Follow the Band", "There is a Sucker Born every Minute" and "Join the Circus", the vibrant colours of his life are brought to life at Venue Cymru, Llandudno.
Book Tickets
Box Office
You can call the box office for this show on: 01492 872000
More Information
For more information about this show and how you can book tickets please click here.
Please note, clicking the link will open an external website. NODA is not responsible for the content of external websites.