Structure
Noda is a membership organisation, with over 2000 societies and over 1000 Individual, Joint and Life members. It is dedicated to supporting affiliated member amateur theatre societies and individual enthusiasts that has been in existence since 1899 (see our history page for details). The association has evolved on a regular basis to meet the needs of its members whilst maintaining a secure financial bedrock on which to grow.
The diagrammatic structure below shows our current hierarchy where we have a National Council which plans corporate direction, Regional Committees that administer local services to our members and a fund raising limited company to provide funds for the charity. All alongside support networks and sub committees.
If anyone needs further information or clarification please contact info@noda.org.uk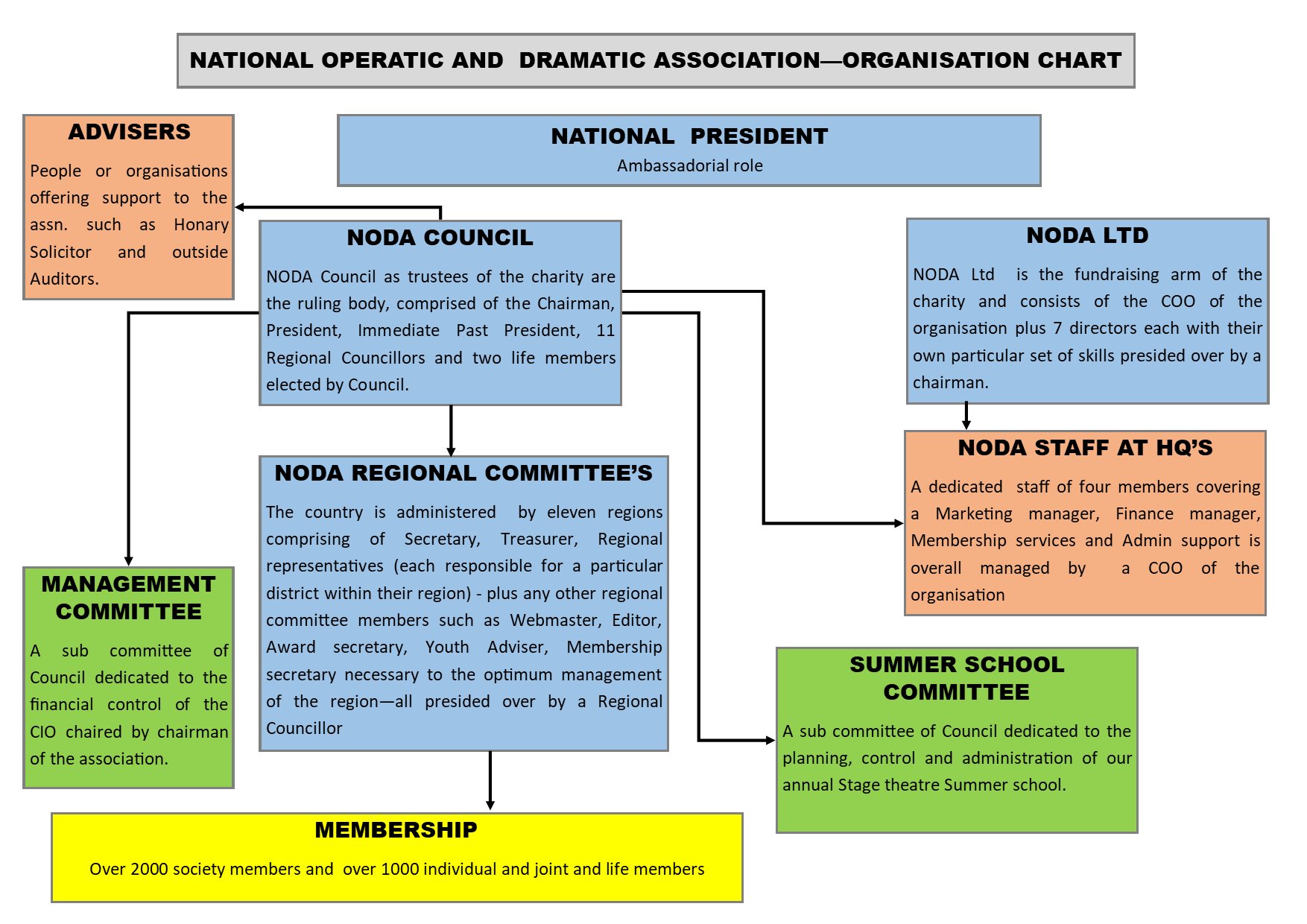 Structure of the organisation.