Advertising with us
19th February 2018
Can you offer our members a service that you think they need? Maybe you've written a play and would like to let amateur theatre groups know about the available rights. Possibly you have costume, or lighting equipment for hire. Are you running a course or workshop that you think our members might like to attend?
If you'd like to advertise your services to our members, look no further.
We have plenty of options available to help you make the most out of your advertising.
Our monthly e-newsletter:
The newsletter is emailed to 7,000 recipients at the end of every month and has an open rate of 33%. This means 33% of people that receive the email open it; this is an excellent rate, the average open rate of emails in the arts sector is 27% (See the facts and figures).
The newsletter is designed with our branding and we can offer you two article options.
Text only article of 100 words or less: £100+VAT
Up to 250 words of text plus two images: £150+VAT
Advertisers who choose the larger article will also receive a promotion on our social media channels (at least one post on Facebook and Twitter).

A bespoke e-newsletter:
Our monthly newsletter contains up to five different articles, if you'd like to stand out from the crowd we can offer you a bespoke e-newsletter dedicated entirely to your product. You can include as many words and images as you like and we can send it whenever suits you. This newsletter is emailed to the same 7,000-strong database and previous bespoke newsletters have achieved open rates of up to 27%.
A bespoke newsletter only costs £200+VAT.

Print advertising in our members' magazine:
NODA Today is our members' magazine. The full colour, A4 magazine is produced three times a year and is sent to over 2,000 society members and 1,000 individual and joint members. Our membership is made up of societies and individuals and the magazine is shared around society committees and casts. The magazine aims to be a informative and engaging publication combining regional news and events, interviews, and articles.
There are two advertising options:
Full page A4 advert: £500+VAT
Half page A5 advert £300+VAT
In each case we would require you to provide print ready artwork.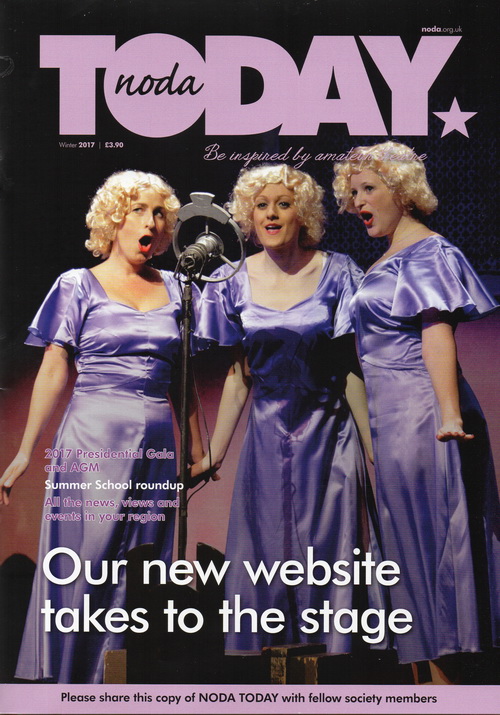 If you'd like to book some advertising with us, contact Becky on becky@noda.org.uk to discuss the options.