Marjory Watson
Marjory is a Lecturer in Singing at the Royal Conservatoire of Scotland on the Musical Theatre BA and MA courses.
She has her own private teaching practise and is regularly engaged as a vocal coach for several of Scotland's theatres.
She is Musical Director of one of Scotland's leading youth choirs, the Fair City Singers.
An experienced concert artist, she has appeared as a soloist in many of the UK's best concert venues including The Festival Theatre, Edinburgh, The Cadogan Hall, London, Bridgewater Hall, Manchester and The Royal Albert Hall, London. Internationally, she has performed in the Muziekcentrum Vredenburg, Utrecht, the Cerritos Performing Arts Centre, LA and the Roy Thomson Hall, Toronto, Canada.
Marjory is also an experienced recording artist and has recorded for many different groups and albums, including her first solo CD, The Spark of Creation. She can also be heard as a singing dolphin on the soundtrack of the motion picture The Hitchhiker's Guide to the Galaxy.
Theatre credits include Johanna, Sweeney Todd; Sleeping Beauty, Into the Woods; Mrs Cohen/Ensemble, Rent; Songs for a New World.
Session: Acting Through Song (Musical Theatre)
"Singing is a way of escaping. It's another world. I'm no longer on earth." Edith Piaf
Do you want to improve your confidence in singing musical theatre?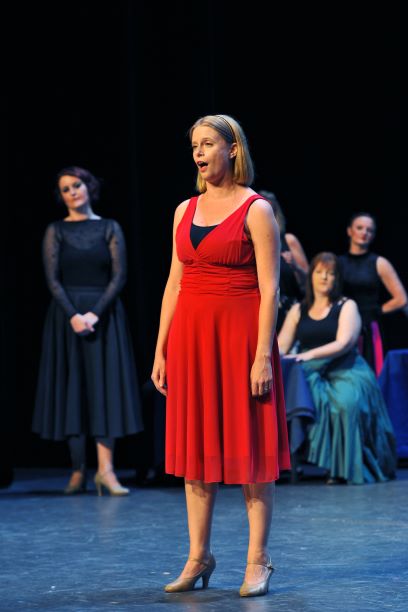 Are you interested in looking at characterisation, storytelling and expression in song?
Do you want to learn new singing techniques that will enhance your performance skills?
Then we have a course that is perfectly in tune with your ambitions
Musical theatre makes unique demands on singers – it is not enough to sing beautifully, in addition you must tell stories truthfully and portray characters with integrity. This course is an opportunity to gain the skills to do this with confidence and performance quality.
During the week you will:
look at the importance and application of vital vocal technique to singing.
develop your ability to tell stories through song.
be able to create engaging characters in your singing.
explore a variety of musical theatre material.
increase your confidence as a singer and a performer.
This course is for singers of all degrees of experience who want to develop their acting and actors of all degrees of experience who want to develop their singing
Tutor - Marjory Watson Accompanist - Dane Preece