Tom Jordan
Tom Jordan is a professional Fight Choreographer and Stage Combat Instructor. He has choreographed fights for a plethora of productions across the UK for companies such as Theatr Genedlaethol Cymru, The Egg (Theatre Royal Bath) and The Handlebards. He has taught for several prestigious institutions including The Royal Shakespeare Company, Guildford School of Acting, and University of Northampton. He is an Associate Practitioner for the RSC and is Lecturer in Stage Combat for University of Gloucestershire. As a fight performer he's been a pirate, a cowboy, a troll, a goblin, an elf, a fight-show Jedi and many more terrifying and exciting things. Once upon a time he even fought at a bar mitzvah….
Session: Physicality for Actors (Drama)
"In every physical action, unless it is purely mechanical, there is concealed some inner action, some feelings. This is how the two levels of life in a part are created, the inner and the outer. They are intertwined. A common purpose brings them together and reinforces the unbreakable bond." ― Konstantin Stanislavski
Are you an actor that wants to develop your skills in an innovative way?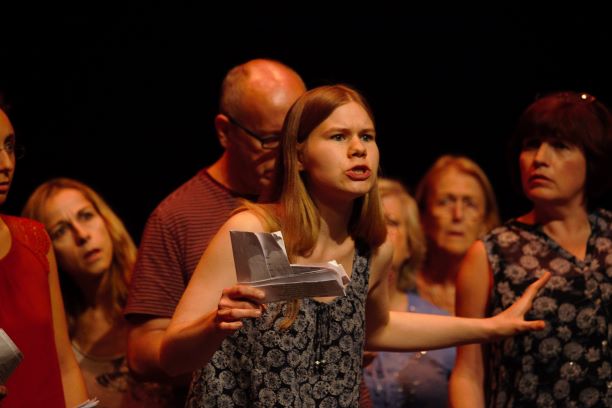 Would you like to engage physically with text, with staging and with performance?
Are you interested in improving your connection to your physicality and harnessing its nuances and mechanics to grow as a performer?
Then walk this way as we have a course that is right up your street.
This practical course will introduce and develop ideas and techniques to allow performers to portray character and narrative physically with eloquence and truth.
During the week you will:
explore how to combine innate understanding of human behaviour and physicality to create living, breathing, believable characters.
learn to understand the body (in a non-academic way) and to develop micro-movement control, connection with the floor, the space around us and other performers.
look at how actors can affect and control their bodies to support all aspects of our acting.
engage in a variety of improvisation exercises focusing on the growth of spontaneous imagination and logical decision making to help performers to build their ability to make instinctive choices in the rehearsal room.
This course is for actors and directors of any level of experience.
Tutor - Tom Jordan