Jonny Dixon
Having trained at Bretton Hall and the LeCoq School of Mime in Paris Jonny has been touring the world as a specialist in Physical Theatre, Maskwork, Puppetry and Devised Performance for the past 24 years. Companies he has worked with include the RSC, Improbable Theatre and Welsh National Opera amongst many others. Having toured to over 30 different countries, his work has included performing Shakespeare in Singapore, Puppetry in Norway and award-winning Mask Theatre in Iran as well as creating his own solo work. He also works as a sought after maker of Masks & Puppets and as a Theatre Designer and exhibiting illustrator. His current focus is building a 100ft houseboat studio from scratch!
Session: Mask, Mime and Puppetry (Multi-disciplinary)
"Life is a cycle, and mime is particularly suitable for showing fluidity, transformation, metamorphosis. Words can keep people apart; mime can be a bridge between them." Marcel Marceau
Are you a performer that wants to develop their skills in specific discipline?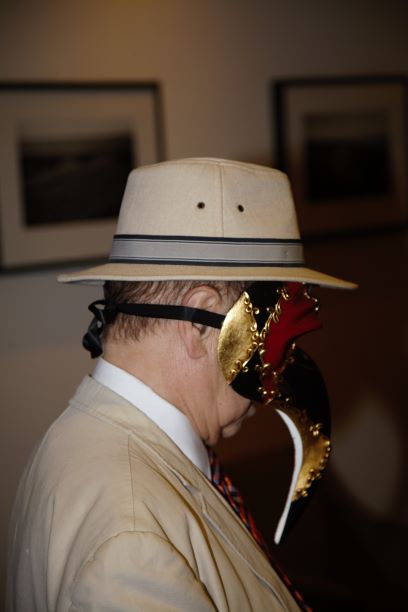 Are you interested in exploring the eloquence of using mask, mime and puppetry on stage?
Do you want to concentrate on acquiring a specific skill set that will enhance your ability to tell stories through performance?
Then we have a course just for you…
This practical course is an in depth look at these three invaluable and unique aspects of theatre. You will gain technical knowledge and explore the application of it in both creating new work and enhancing existing plays and musicals
During the week you will:
learn specific techniques in mime, puppetry and mask.
work collaboratively and playfully with your peers to create engaging theatre.
gain practical insight into how these techniques can enhance theatrical productions.
This course is for any performer interested in working physically – no previous experience necessary.
Tutor - Jonny Dixon