Ian Bustard
Ian Bustard trained at the Royal Conservatoire of Scotland. He has worked as a professional actor and musician for twenty years performing on a huge variety of productions on stage and screen. He studied film at West Herts college and won the Special Commendation award for his short film Amlet which went on to be shown at many film festivals. Ian has taught acting for camera and film making at the Royal Conservatoire of Scotland, City Lit college London as well as running camera workshops with various acting schools throughout the U.K. He has recently completed two films, Marty goes to Hollywood and A Love Divided, both of which won Scottish BAFTA awards. He is presently working with the Comedy Unit on a project for the BBC.
Session: Making a Musical (Multi-disciplinary)
"Every creative act involves a leap into the void." Anne Bogart
Do you love musical theatre in all its forms?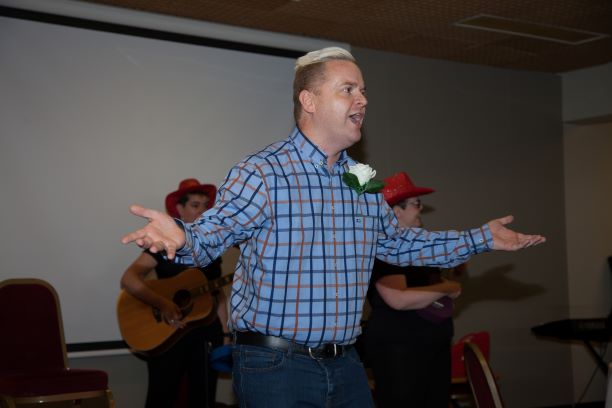 Are you interested in playing music, song or script writing, performing or directing?
Are you looking for an opportunity to make your own work?
Then this is the must have course of the year for you…
We are delighted to welcome back this exceptionally popular course. It's fantastic opportunity for adventurous types of all ages and skill levels who are excited by the idea of spending their week creating a completely new piece of musical theatre.
Guided by our experienced tutor, you will explore character, storytelling, devising, writing and song and text, performing and directing.
Together, the group will pool resources and skills to create a unique piece of musical theatre. So whether you're a musician, a singer, a director, a writer or an actor, there will be plenty to gain from the experience.
During the week you will:
learn to create songs and stories and combine them to make a new piece of musical theatre examining style, structure and mood.
work with the group to devise, craft and create characters, songs and scenes.
hear about and from, musical theatre composers and lyricists to gain an insight into how musical theatre is created.
produce a script and score for performance at the end of the week.
Tutor - Ian Bustard