Catriona Cumming
As drama specialist on the Musical Theatre Course at the Dance School of Scotland for 21 years, Tri has the pleasure of teaching and directing aspiring professionals in Scotland's only fully funded school of performing arts. Over her long career she has worked as a freelancer devising, producing and directing new work with professionals, amateur groups and youth companies throughout the country. She has a passion for directing musicals and has worked as professional director on large scale amateur productions at The Kings theatre in Glasgow including Sister Act, Elf and most recently Chitty Chitty Bang Bang. Her interest in new writing is a big influence on her work with young actors encouraging them to stay in touch with new developments in the field of acting and fresh approaches to performing. She has a strong interest in the design and vision behind productions and in taking new work from page to stage.
Session: Directing New Writing (Drama)
"A great director gives life to a work of art – gives it a heartbeat…a pulse…opens it's eyes to the world." A.D. Posey
Are you looking for a practical course to develop your skills in working with actors and as a company?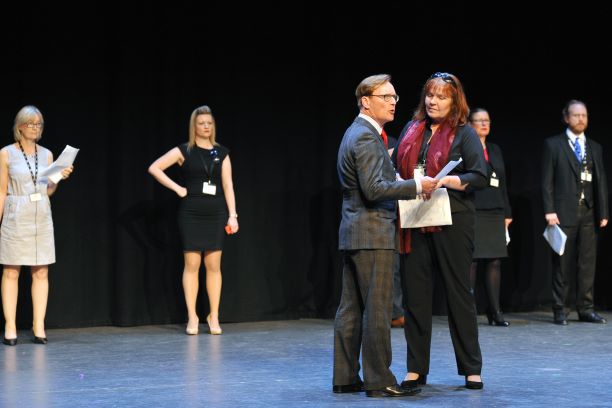 Would you like to spend a week looking at new writing written in the last five years?
Are you a new and aspiring director wanting to explore directing for the first time or an experienced director looking for new techniques and inspiration?
Allow us to steer you towards the ideal course for you…
This directing course is a must for anyone interested in the rewarding business of bringing scripts to life on a stage of any size.
During the week you will:
work in and on a variety of genres as both director and actor.
explore brand new work that is hot off the press.
develop skills in giving and receiving constructive criticism and peer review for personal development.
acquire a practical and invaluable array of techniques to take back to your companies and societies.
This directing course will have an emphasis on doing rather than talking about doing. Students should expect to both act and direct so you can see the process from both sides.
Tutor – Catriona Cumming