Forgotten Musicals for Actors and Singers (Musical Theatre)
"There must be an awful lot of folk searching for a Brigadoon" Lerner and Loewe
Would you like to spend a week practically immersing yourself in the riches of yesteryears musical theatre?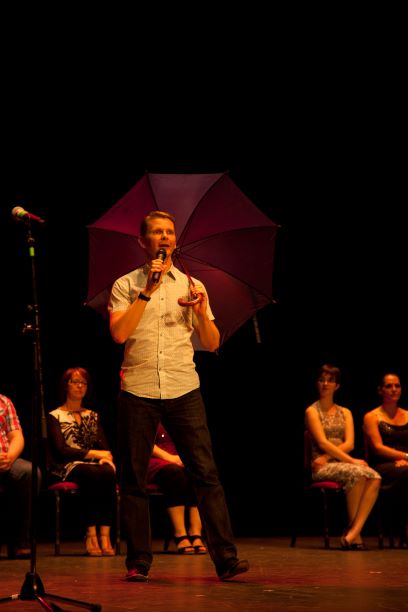 Are you a devotee of developing your knowledge and performance skills in character singing, text and acting through song?
Do you have a desire to rediscover quality musicals that, in the wake of contemporary blockbusters, have begun to go by the wayside – the unsung heroes of this wonderful genre?
Then we have the ideal course for you…
Musical theatre progresses at such a rate that sometimes some wonderful works are forgotten. Whether it be the early years of Kern, Gershwin and Berlin, or the Golden age of R&H, Loesser, Lerner & Lowe and Meredith Wilson to that of Weill, Bernstein and Sondheim, our greatest 'forgotten' musicals can still be brought to contemporary life.
This musical theatre course provides students with the opportunity to re-discover and re-imagine a selection of the musical theatre gems that defined the genre and gave the basis to musical theatre as we know it today.
During the week you will:
explore, in-depth, the storytelling found in a small, but select, range of musical theatre scripts and song material from the fantastic writers of the early genre.
work with a director and musical director in a rehearsal format to re-discover and enjoy the beauty, drama and wit of forgotten stories and neglected songs.
develop your confidence and technical skills in scene work and acting through song (ensemble and solo) within a supportive and collaborative group setting.
gain insight into unfamiliar and quality musical theatre material bringing new ideas to classic texts.
This course welcomes singer/actors who like to tell stories and portray character in their performance. Who love to work collaboratively, like a performance challenge and who are comfortable with movement and staging (no dance experience required).
The Forgotten Musicals for Directors course can also provide the opportunity for up to two student directors* who would work alongside the class director to develop their directing technique in a live, collaborative and supportive training environment.
*Ideally suit returning students who have attended one of the past directors programmes or new students who have at least some assistant directing experience with their own company.
NB that group and solo material will be chosen by tutor to best fit the final mix and ability levels of the group and will be notified in advance.
Tutors - Susie Dumbreck Musical Director - Laura Baxter
Tutor: Susie Dumbreck
Susie trained at the Royal Academy of Music and began her theatre career as a performer. Her credits include Olga/Sarrighina Nine (The Donmar), u/s Madame Thenardier Les Miserables (UK Tour), Ellen Oklahoma! (National & Lyceum Theatres), Eliza Doolittle My Fair Lady (Perth Theatre), Sharon Graham Master Class (Byre Theatre).
On returning to her home in Scotland in 2002, Susie changed career to work in the financial sector with Bank of America Merrill Lynch. But never far from her theatre roots, she set up two production companies and began directing. In 2009, she became one of the musical theatre faculty lecturers for The Royal Conservatoire of Scotland. In 2014 she established Infinity Artist Management where she is now principal agent and re-established her production company Quixotic Productions, which co-produced Shirley Valentine with The Byre Theatre in St Andrews.
Susie's directing credits include Calendar Girls, Royal Dunfermline Command Performance, Jesus Christ Superstar (Alhambra Theatre, Dunfermline), Swinging into Christmas (Stevenson Hall, Glasgow), Active Virgin (CVenues, Edinburgh), Company (Churchill Theatre, Edinburgh & Adam Smith Theatre, Kirkcaldy), How to Succeed Business Without Really Trying (Adam Smith Theatre, Kirkcaldy), Jeykll & Hyde and Little Shop of Horrors (Carnegie Theatre, Dunfermline), The Rink (St Oswalds, Edinburgh Festival Fringe), You're A Good Man Charlie Brown (St Brides Theatre, Edinburgh & The Byre Theatre, St Andrews), The Secret Garden, Into the Woods, Kiss of the Spider Woman (St Brides Theatre, Edinburgh), Grand Night for Singing (Byre Theatre, St Andrews)
As Associate Director she worked with directors Philip Howard on Sunday in the Park with George (CVenues Edinburgh) and Ken Alexander on Dougal Irvine's musical In Touch (Pleasance, Edinburgh).
Susie's association with the City of London Festival began in 2014 when she co-produced the West End in Wartime concert at Canary Wharf with the fantastic Central Band of the British Royal Legion. She was honoured to then sing with the band herself at Southwalk Cathedral in October 2014. She was delighted to be back working with COLF in 2015 on the concert version of How to Succeed in Business Without Really Trying, working with West End favourites and graduates of her alma mater Royal Academy of Music.
Tutor: Laura Baxter
Information to follow