Courses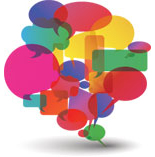 "We must all do theatre - to find out who we are and to discover who we could become." Augustus Boal

Do you have a passion for theatre?
Do you want to learn more about an area you love, or step out of your comfort zone and try something new?
If so, there's a suitable course for you.
In a rehearsal room atmosphere, with the focus on developing new and exciting ways of working to improve your skills and technique, these courses will give you plenty of new ideas and inspiration to add to your toolbox or take home to your Society.
NODA Theatre Summer School 2020 Courses will be announced in November, with booking opening on 1 December 2019.
Acting Through Song (Musical Theatre)

Tutor: Dane Preece / Marjory Watson

Berkoff and Total Theatre (Drama)

Tutor: Kerry Frampton

Choreography (Dance)

Tutor: Sarah Day

Costume (Production)

Tutor: Stewart Charlesworth

Directing New Writing (Drama)

Tutor: Catriona Cumming

Forgotten Musicals for Actors and Singers (Musical Theatre)

Tutor: Susie Dumbreck / Laura Baxter

Forgotten Musicals for Directors (Musical Theatre)

Tutor: Susie Dumbreck / Laura Baxter

Greek Theatre (Drama)

Tutor: Cat Robey

Introduction to Stage Management for Theatre (Production)

Tutor: Mark Shayle

Life is a Circus (Musical Theatre)

Tutor: Lynne Bustard / Sarah de Tute

Making a Musical (Multi-disciplinary)

Tutor: Ian Bustard

Mask, Mime and Puppetry (Multi-disciplinary)

Tutor: Jonny Dixon

Panto – from initial inspiration to encore performance (Multi-disciplinary)

Tutor: Ian Good

Physicality for Actors (Drama)

Tutor: Tom Jordan

Scale the Heights (Singing)

Tutor: Pamela Rudge