Summer School Activities
Registration and welcome
Registration for NODA Theatre Summer School is from 2pm Saturday. You can be assured of a warm welcome from your fellow students, Summer School Team and the 'NODA Buddies' who will help you settle into the venue.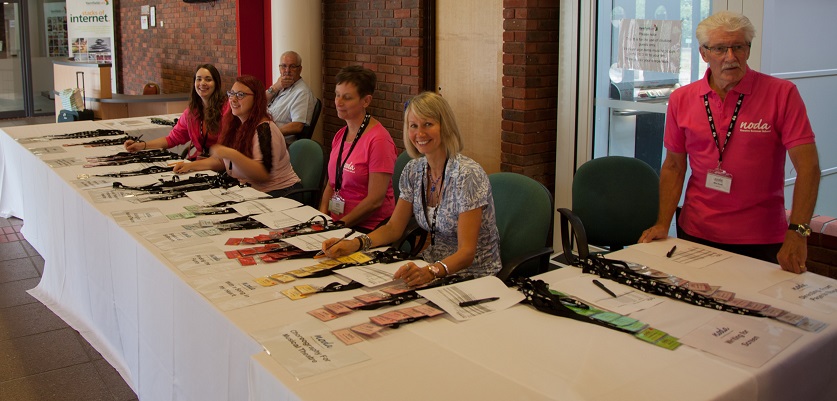 Summer School kicks off on Saturday at 5pm with a welcome meeting. After the evening meal you will meet your tutor(s) and fellow students for an introductory session.
For the rest of the week, after breakfast, all students meet so that important notices can be given. There is a whole school warm-up before moving to the nearby teaching rooms for classes. Tea and coffee is provided close to the teaching rooms, so you've not got far to go for your mid-morning coffee or afternoon tea break.
On Friday, morning classes are followed by an informal sharing of what's been learnt during the week.
"Welcomed beyond my imagination. Everyone was lovely. Our class have all tried to keep our 'bubble' inflated since ... Thank you so much!" OJ 2019
TASTER SESSIONS
On Monday and Wednesday evenings there are a wide range of optional evening sessions offered by our tutors. It's an opportunity to indulge in something you love or try something a little different. Pre-booking is required for these sessions. Scroll to the bottom of this page to view or download the information on Evening Sessions for NODA Theatre Summer School. Information on how to book will be availble from mid-June
"I loved that there was so much on offer. It also helped to see what other groups are exploring. Giving me an idea of what I might do next year. " RT 2019
"It was fun and not too difficult (even for a beginner)" CM 2017
"It was just what I needed after a very hard working creative day!" SW 2017
SOCIALISING
To round off your day you can relax and spend time socialising with other students. Regular evening social activities include quizzes and sing-a-longs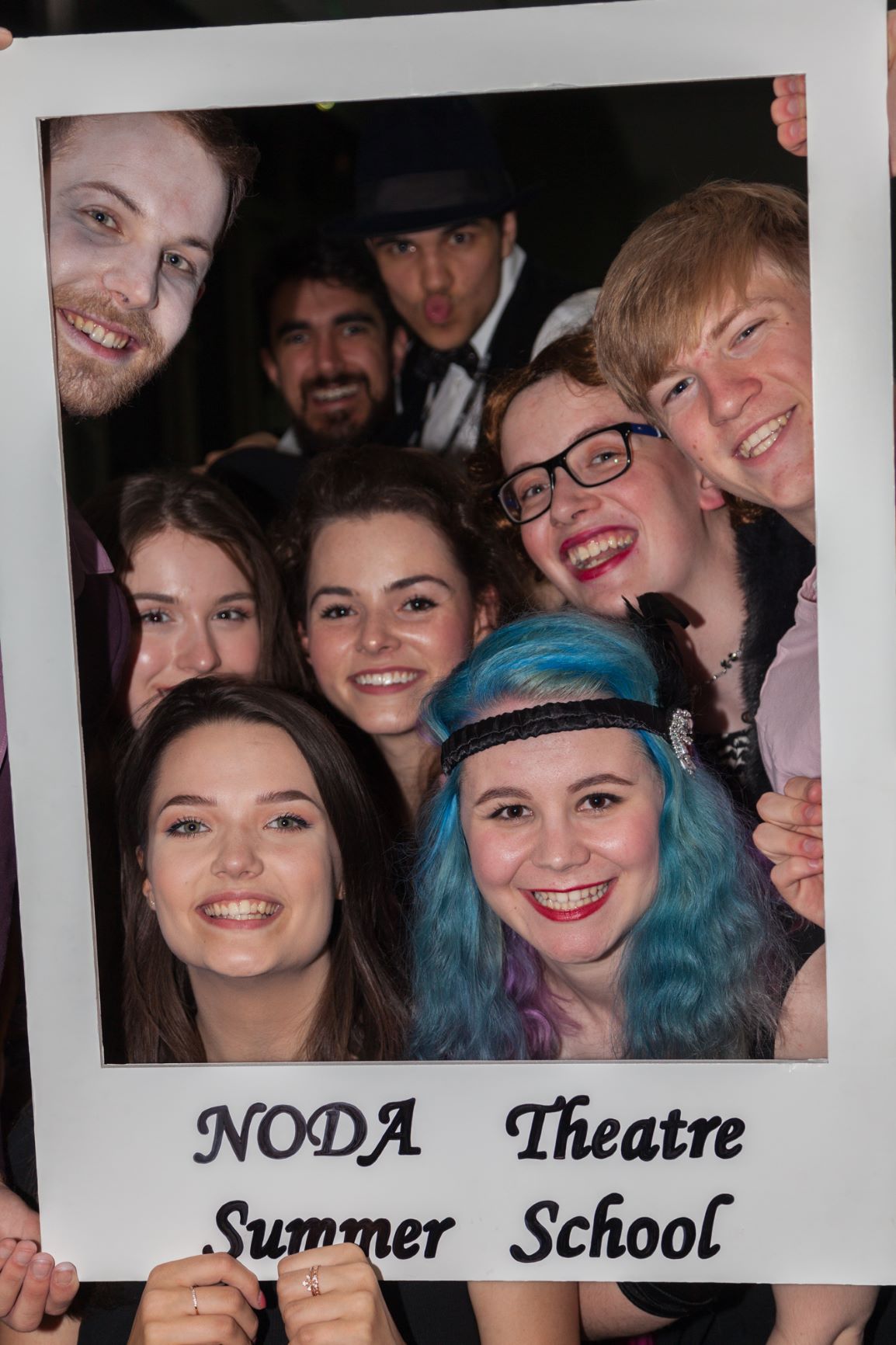 Finally Friday night it's time to party with your new friends at a themed evening with optional dressing up.
A detailed timetable and student information pack for the week will be published on the website, about a month before the school, to help you to prepare for your 'countdown to Summer School'
"Would thoroughly encourage anyone who hasn't already been to Summer School to give it a go. Lots of fun and the opportunity to dance or sing more than you probably would normally. Wonderful experience, just loved every minute." Anon 2019
Downloads
Evening sessions on Monday and Wednesday are volunteered and hosted by our tutors to allow students a taster of something a little different, mix with students from other courses and have fun. Each will last a maximum of 90 mins and have a slightly less formal feel than daytime classes. We hope you enjoy the selections for 2019.