Apply for a Bursary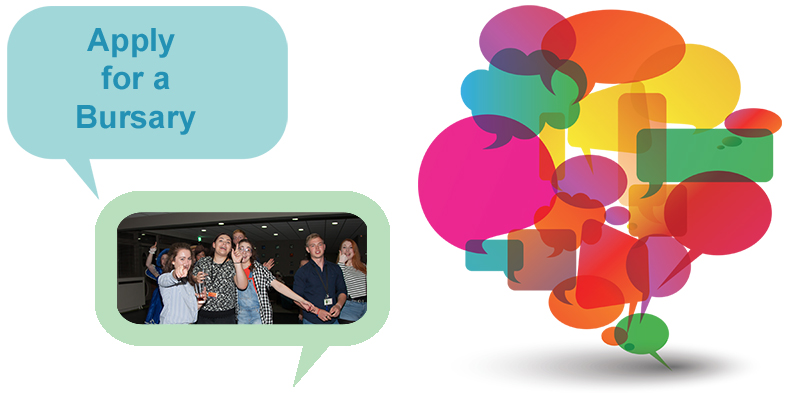 Want some help towards your course fees?
NODA offers students the opportunity to apply for a NODA Theatre Summer School Bursary
For 2020, priority will be given to students attending for the first time and to those students under 30 year old. However, if you do not fall within these categories you may still be eligible for some financial help. The National Bursaries are worth £330 each against a full course.
The Bursary Application WINDOW for 2020 has now closed.
Applications for bursaries for Summer School 2020 will open on 1 December 2019
Applicants for a Bursary must also apply for a place at NODA Theatre Summer School and pay their deposit. Should you be unsuccessful in getting a Bursary and therefore cannot attend, your deposit will be refunded. This is the only situation under which deposits may be refunded.
It is a condition of these National Bursaries that the application is supported by the student's society.
Payments equal to the equivalent of two national bursaries may be awarded to a student during their time as a NODA member.
Although Regional Committee Members are not eligible for a National Bursary, they can apply for a training grant. Please complete the application form in order that it can be considered.
When completing your application, you will be asked to supply information on:
What do you expect to gain from Summer School
How attending Summer School help you contribute to your Society
Contact details for the NODA society that is supporting your application
Applications will be forwarded to Regional Councillors for their consideration. Your Regional Councillor may request further information from you or invite you to an audition.
Unsuccessful Bursary applicants will be contacted by the Regional Councillor by 14 March 2020 and you will have until 21 March 2020 to notify Head Office whether you will still accept the place on your chosen course without a bursary or have your deposit refunded.
Successful applicants must accept the offer of a National or Regional Bursary by 21 March 2020.
For NODA Theatre Summer School 2020, the online application form will be available on the website from 1 December 2019.