Apply for a Bursary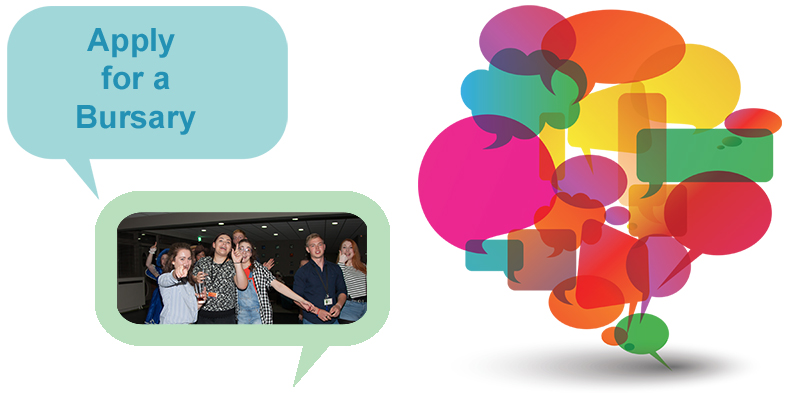 Want some help towards your course fees?
NODA offers students the opportunity to apply for a NODA Theatre Summer School Bursary
For 2018, priority will be given to students attending for the first time and to those students under 30 year old. The 35 National Bursaries are worth £300 each against a full course.
The application process for 2018 is now closed
Applications for Summer School 2018 will open on 1 December 2017 and close date on 31 January 2018
Applicants for a Bursary must also apply for a place at NODA Theatre Summer School and pay their deposit. Should you be unsuccessful in getting a Bursary and therefore cannot attend, your deposit will be refunded. This is the only situation under which deposits may be refunded.
It is a condition of these National Bursaries that the application is supported by the student's society.
No more than two bursaries can be awarded to a student during their time as a NODA member.
Regional Committee Members are not eligible to receive one of the National Bursaries but may apply for a training grant - Please contact the Chair of Trustees via your Councillor.
Applications will be forwarded to Regional Councillors for their consideration. The offer of a National or Regional Bursary must be accepted by the recipient and notified to the Regional Councillor by 28 February. Unsuccessful Bursary applicants will be contacted by the Regional Councillor by 21 February.
NODA Theatre Summer School 2018 have a limited number of grants of £200 avaiable for new students applying for places on either Introduction to Stage Management for Theatre or Sound – From Empty Space to All Systems Go
To apply, please go to the Grant Application Page